< Back
Clean Stand Up Comedians Take Center Stage
by Angel Studios | September 28, 2023
At Dry Bar Comedy, we're on a mission to redefine the world of comedy. We don't like the term "clean comedy." What we are is funny for everyone! Our commitment is to create original stand-up comedy content that transcends expectations, delivering humor that is safe for work, relatable, and universally funny. In short, we're here to make you laugh, no matter who you are or where you come from.
Our Vision: Uniting Through Clean Comedy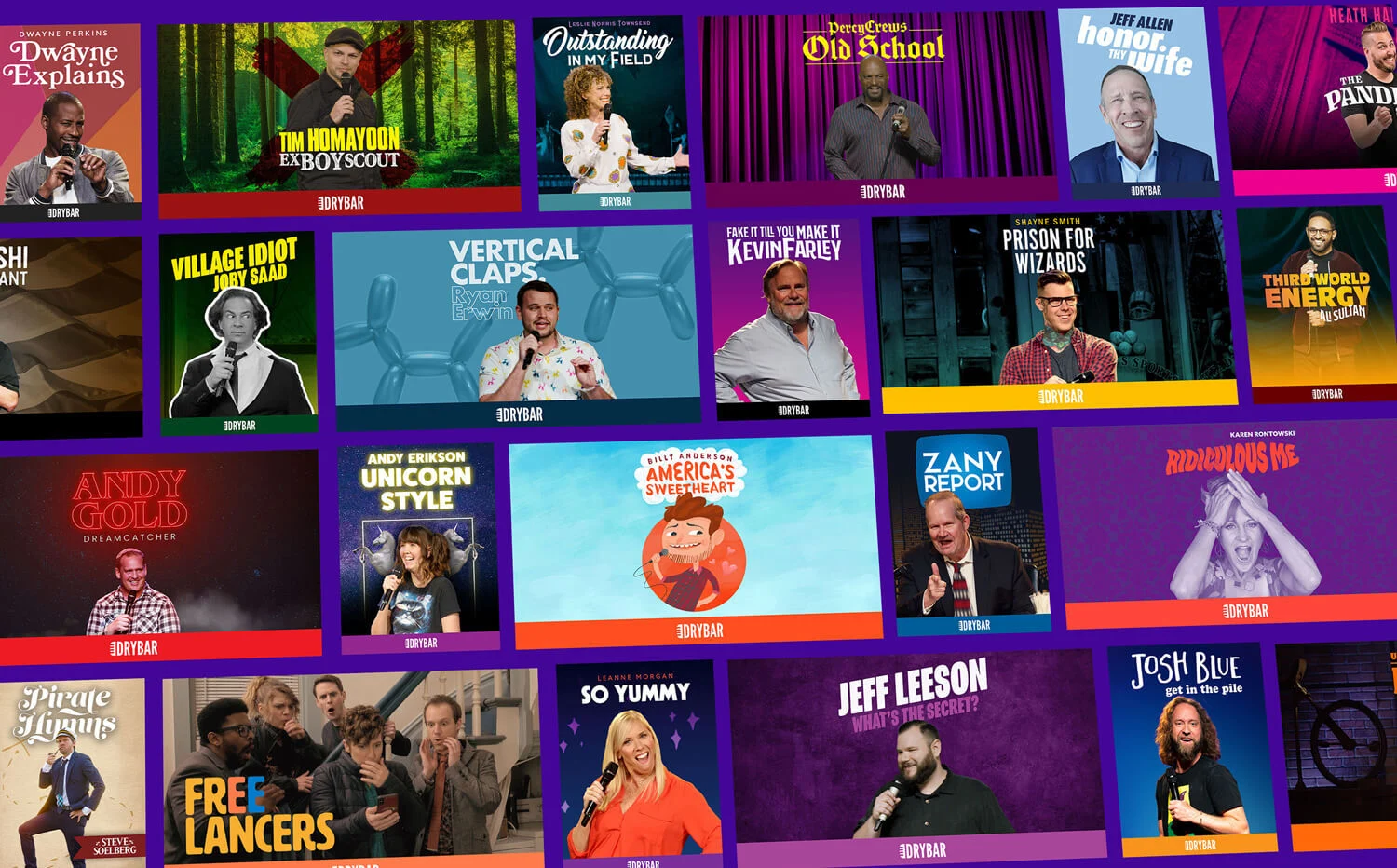 Our vision at Dry Bar Comedy goes beyond just making people laugh; it's about bringing people together through the power of humor.  We envision a world where our family-friendly and clean comedians serve as a source of positivity and unity, connecting families, friends, and communities in shared laughter. By nurturing the talents of both emerging and established comedians, we aim to set new standards for hilarious and positive humor.
As a trailblazer in original comedy content, we're dedicated to cultivating a culture of laughter that uplifts spirits and enriches lives. Now, let's introduce you to some fantastic clean comedians who embody this vision.
Leanne Morgan: The Southern Belle of Comedy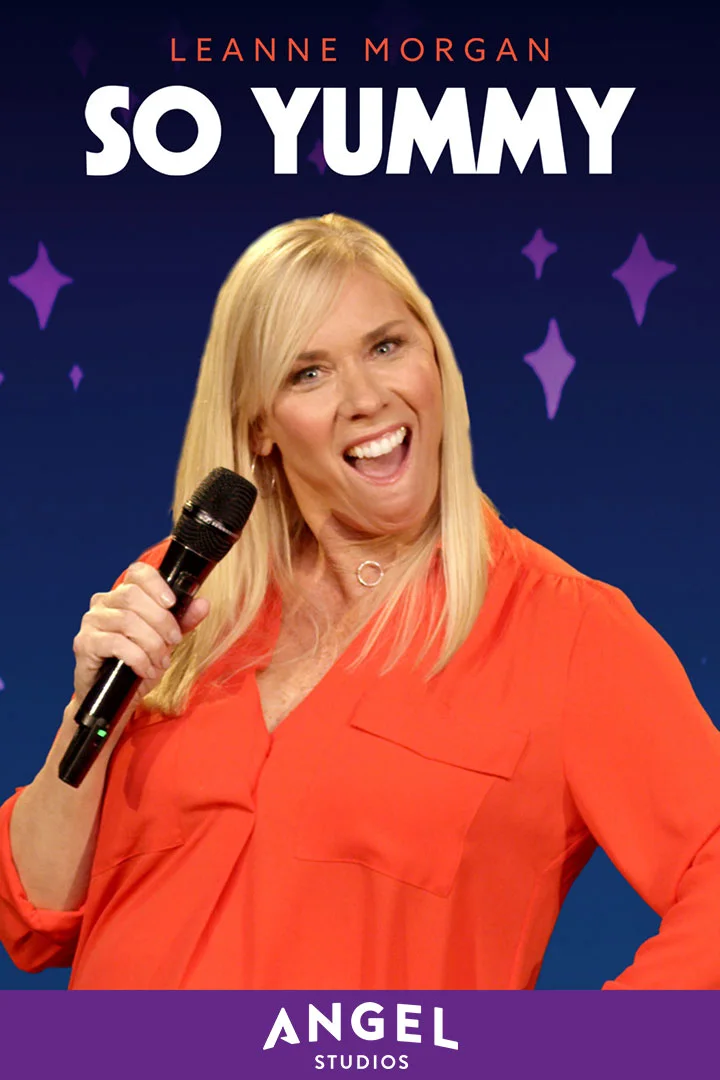 It doesn't take much for Leanne Morgan to be charming as she is funny; she is the southern belle with a sense of humor that is infectious. No matter what she tells you about suburban life, you'll be laughing so hard there will be tears. Leanne's stunning comedic skills are on display in the Dry Bar Comedy special, " So Yummy." 
Jeff Allen: Clean and Hilarious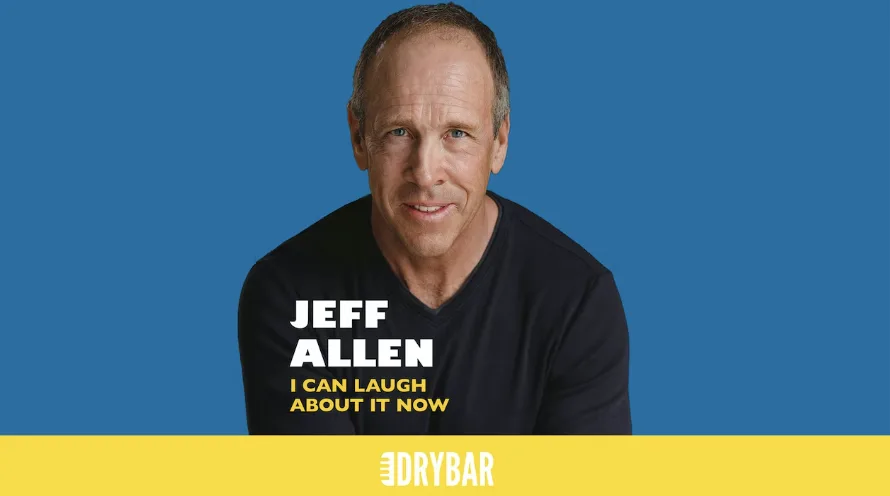 Jeff Allen is a fan-favorite Christian comedian known for his perfect blend of clean and side-splitting content. His performances on marriage and family life resonate with audiences at fundraisers, corporate functions, casinos, and on radio and television.
Catch Jeff Allen in action in his Dry Bar Comedy special, "I Can Laugh About It Now." 
Collin Moulton: A Stand-Up Star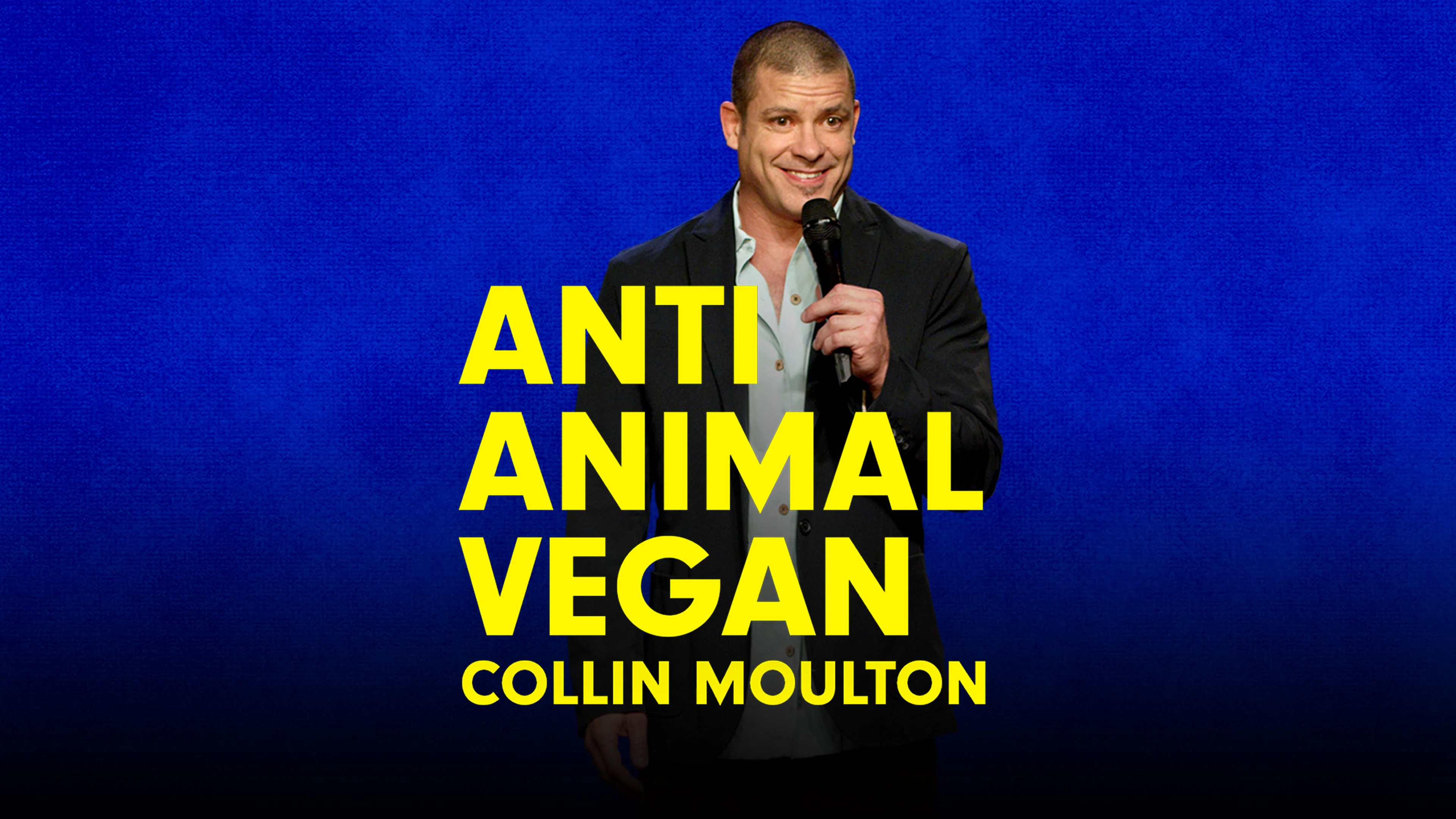 Collin Moulton is undoubtedly one of the brightest stars in the world of clean stand-up comedy today. Known for his infectious personality, relatable humor, and undeniable talent, Collin has become one of the most sought-after headliners in the industry. His impressive resume includes a Showtime stand-up special that showcased his comedic brilliance to a wide audience.
But Collin's comedy journey doesn't stop there. He's made appearances on Nickelodeon, bringing his unique brand of humor to a younger audience, and he was recently featured on Last Call with Carson Daly, proving that his comedic charm knows no bounds.
For a taste of Collin Moulton's comedic genius, watch his special "Anti Animal Vegan".
Mike Goodwin: A Curious and Heartwarming Comedian 
Mike Goodwin stands out in the comedy world as a true southern gentleman with an insatiable curiosity and a deep love for people. His comedy is in a class all its own, characterized by heartwarming humor that resonates with audiences from all walks of life.
In his special, "WhatchaNotGoneDo Is Not Laugh At These Jokes!" Mike delves into the quirks of everyday life, offering a unique perspective that is as insightful as it is funny. You'll find yourself chuckling at his clever observations and nodding in agreement as he navigates the complexities of human behavior.
Prepare for a hearty dose of laughter and wisdom by watching Mike Goodwin's special, where he proves that comedy can be both hilarious and deeply meaningful.
Dennis Regan: TV Writer and Mr. Punchliner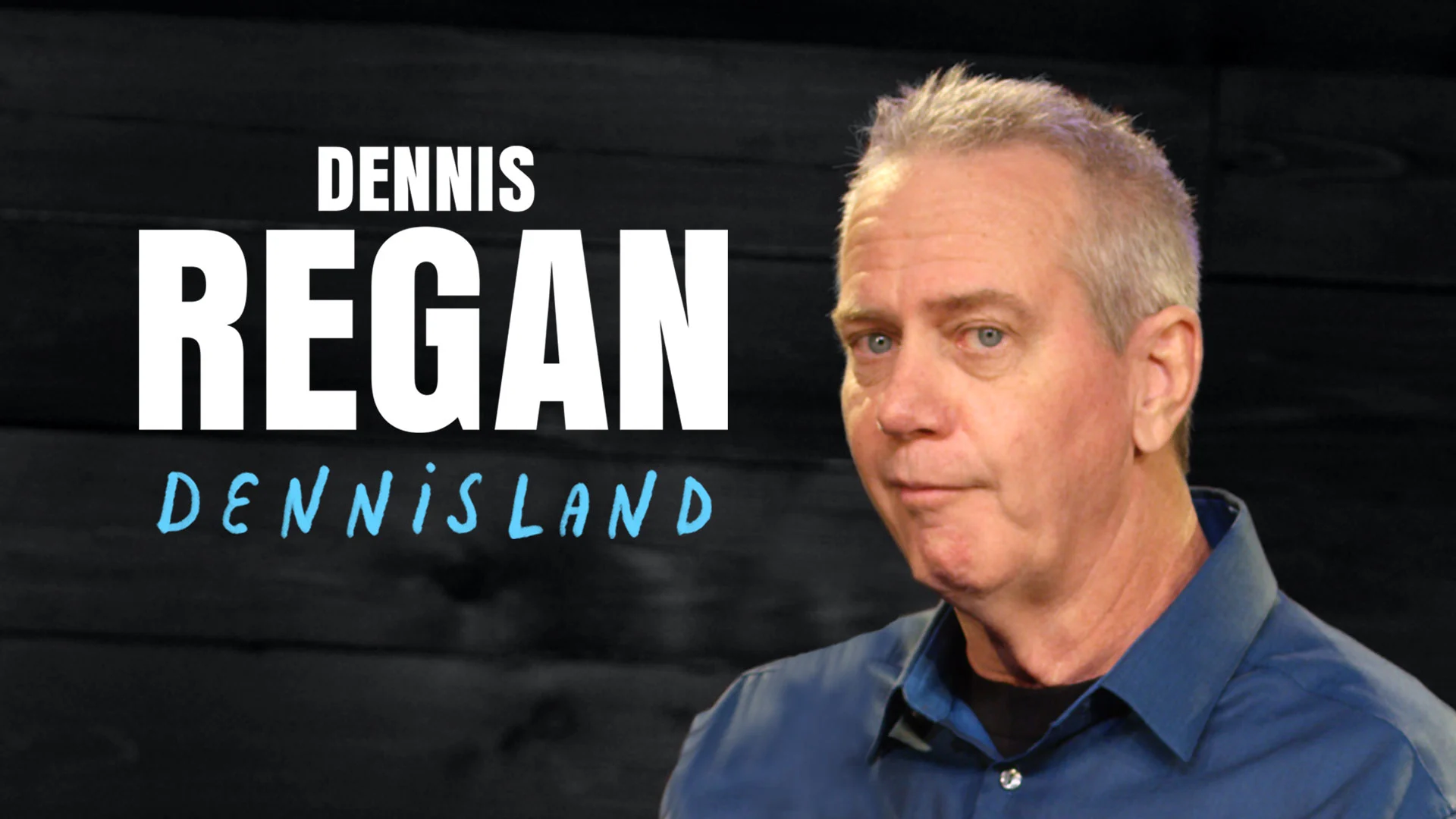 Dennis Regan is a comedy powerhouse in his own right, and he just so happens to be the brother of the legendary Brian Regan. As a writer for the hit TV show The King Of Queens, Dennis knows a thing or two about crafting humor that hits the mark.
With his quick wit and flawless delivery, Dennis Regan is a force to be reckoned with on the comedy stage. His Dry Bar Comedy special, "DennisLand," is a rollercoaster ride of laughs that never seems to end. From everyday observations to clever anecdotes, Dennis keeps the humor flowing effortlessly.
Brian Regan: The Master of Expressive Comedy
The master of expressive humor is Brian Regan. He has been a family favorite for more than ten years because to his humorous body language and original observational humor. By fusing brilliant writing with physical comedy, Brian paints even the most mundane aspects of life with fun and enthusiasm for a truly unique experience.
Jerry Seinfeld: Comedy Legend
While Jerry Seinfeld may not be a Dry Bar Comedy exclusive, his influence on the world of comedy cannot be overstated. A true legend in the field, Seinfeld has mastered the art of observational humor, turning the minutiae of everyday life into comedic gold. His humor is witty, relatable, and timeless, making him a favorite for audiences of all ages.
Though Jerry Seinfeld is not exclusively a clean comedian, his comedy is a testament to the fact that humor can transcend boundaries. His knack for finding humor in the everyday routines and absurdities of life is unparalleled.
While we don't have a specific Dry Bar Comedy special to feature for Jerry Seinfeld, you can find a wealth of his iconic stand-up performances and episodes from his legendary sitcom, Seinfeld, which is still cherished by audiences worldwide.
Discover More Hilarious Acts
In addition to the fantastic comedians mentioned above, Dry Bar Comedy offers a treasure trove of stand-up comedy performances that are perfect for a wide range of audiences. We take pride in showcasing comedians who can make you laugh without relying on offensive or explicit content.
If you're looking for more clean comedians, you'll find a wealth of talent on our platform. Whether you're a fan of witty one-liners, relatable family humor, or clever observations about life's quirks, we've got something for everyone. Along with laughing along to our comedy specials, you can show everyone you're a Dry Bar Comedy fan by wearing merch that shows your support!
With your ongoing contributions, we keep Dry Bar Comedy free for streaming on the Angel Studios app. You can Pay it Forward to ensure that more fans have the opportunity to laugh the day away.
We invite you to explore our vast collection of stand-up comedy specials and enjoy the laughter they bring. So, whether you're new to clean stand-up comedy or a seasoned enthusiast, join us in celebrating the joy of laughter that transcends demographics and backgrounds.
Your choice to Pay It Forward funds future seasons and keeps Dry Bar Comedy free around the world.