< Back
When is the Sound of Freedom Release Date?
by Angel Studios | April 27, 2023
Sound of Freedom, a new Angel Original, is a thriller based on the incredible true story of a former government agent turned freedom fighter who embarks on a dangerous mission to rescue dozens of children from modern-day slavery. This emotionally riveting narrative is a powerful story of heroism and stands as a testament to the tenacious spirit of those who refuse to let evil triumph.
What is Sound of Freedom?
This movie shines a light on one of the most horrific crime industries in the world: child trafficking. The movie stars Jim Caviezel (The Count of Monte Cristo, The Passion of the Christ) as Tim Ballard, a man who spent over a decade working as a special agent at the Department of Homeland Security. Sound of Freedom highlights one of his first missions to free dozens of children from sex trafficking and exploitation. It is a story of the fight for freedom and hope, even in the darkest of places.
When Will the Movie Sound of Freedom be Released?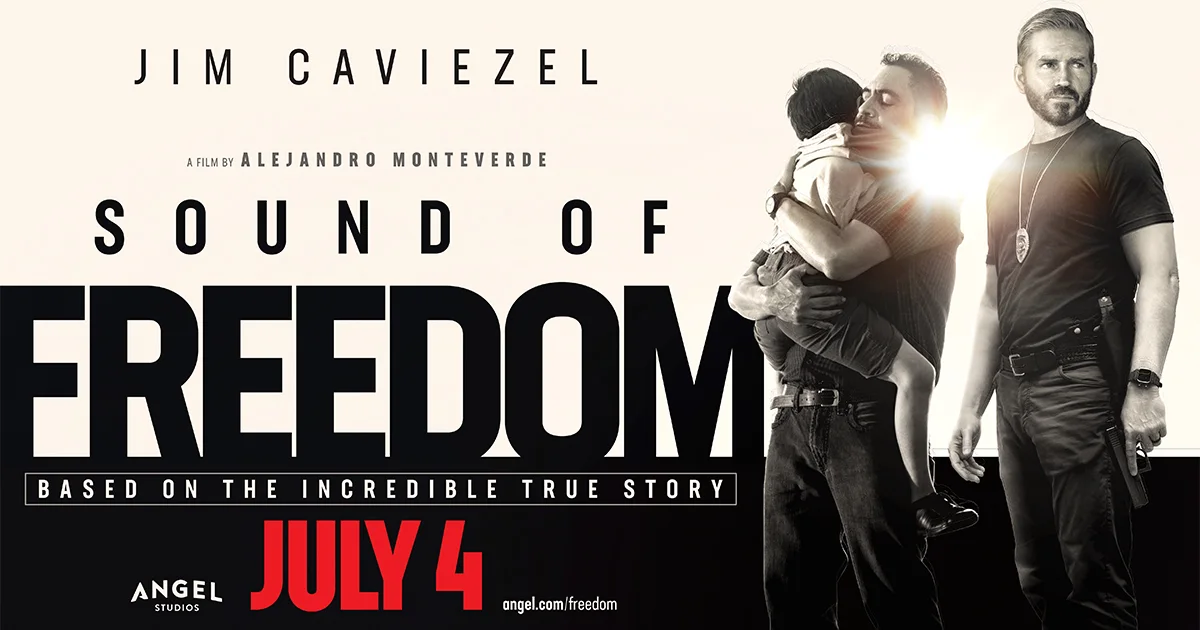 The release date was announced at Angel Studios' annual Illuminate event on May 11. Sound of Freedom will be in theaters on July 4, 2023. You can pre-order your tickets now!
How Can I Watch Sound of Freedom?
Sound of Freedom will be released in theaters worldwide and be available in the Angel app. Check back on May 11 for the official release date.
While you wait, check out some other Angel Originals!
Your choice to Pay It Forward keeps Angel Studios free around the world.