< Back
Pre-order Tickets to His Only Son and Receive an Exclusive Angel Collectible Scene
by Angel Studios | March 16, 2023
You have the extraordinary opportunity to make a historic impact by pre-ordering tickets to His Only Son—the first movie ever to crowdfund its theatrical release! Etch your name in the film with this limited-time offer.  
How can I participate? 
When you buy tickets to His Only Son before March 31, 2023 you can reserve an exclusive Angel Collectible Scene from the movie by emailing your ticket confirmation to hisonlyson@angel.com. Your purchase will also support the creation of more faith-based content from Angel Studios.
Early ticket sales are the best way to ensure that His Only Son is shown in more theaters and reaches a worldwide audience. Your support also sends a powerful message to Hollywood that stories that amplify light need to be seen on the big screen. 
 Buy your tickets today to secure your Angel Collectible Scene while supplies last! 
What is a Collectible Scene?
Angel Collectible Scenes are your digital signature on the history of His Only Son. They are unique and original because they digitally record your contribution for future generations to see how you helped make His Only Son come to life. These Collectible Scenes will show up right in the Angel app for people to see as they watch the film. 
Think of it this way: It's like creating a monument out of your favorite scenes and giving you the opportunity to write your name on it. Whenever people watch that scene in the future, they'll see that YOU were part of making that scene possible. 
How to Claim Your Scene
Purchase your tickets before March 31, 2023

Send your ticket receipt to hisonlyson@angel.com

You'll receive an email with instructions for how to redeem your scene in your Angel account (If you don't have an Angel account, you'll be prompted to create an account)

Your scene will be delivered to your Angel account in Summer 2023
Terms and Conditions 
Limit 1 Collectible Scene per purchase

Tickets must be purchased prior to March 31, 2023 to qualify 

While supplies last

Collectible Scenes will be delivered as digital goods in Summer 2023 and no physical copy or adaptation will be available upon initial delivery

Angel Collectible Scenes are subject to Angel Studios' current terms and conditions and the terms and conditions as of Summer 2023
About His Only Son
His Only Son is making history as the first-ever crowdfunded film to have a nationwide theatrical release. 
In partnership with Angel Studios—the streaming service behind The Chosen—the film's crowdfunding campaign raised more than $1,235,000 for prints and advertising costs.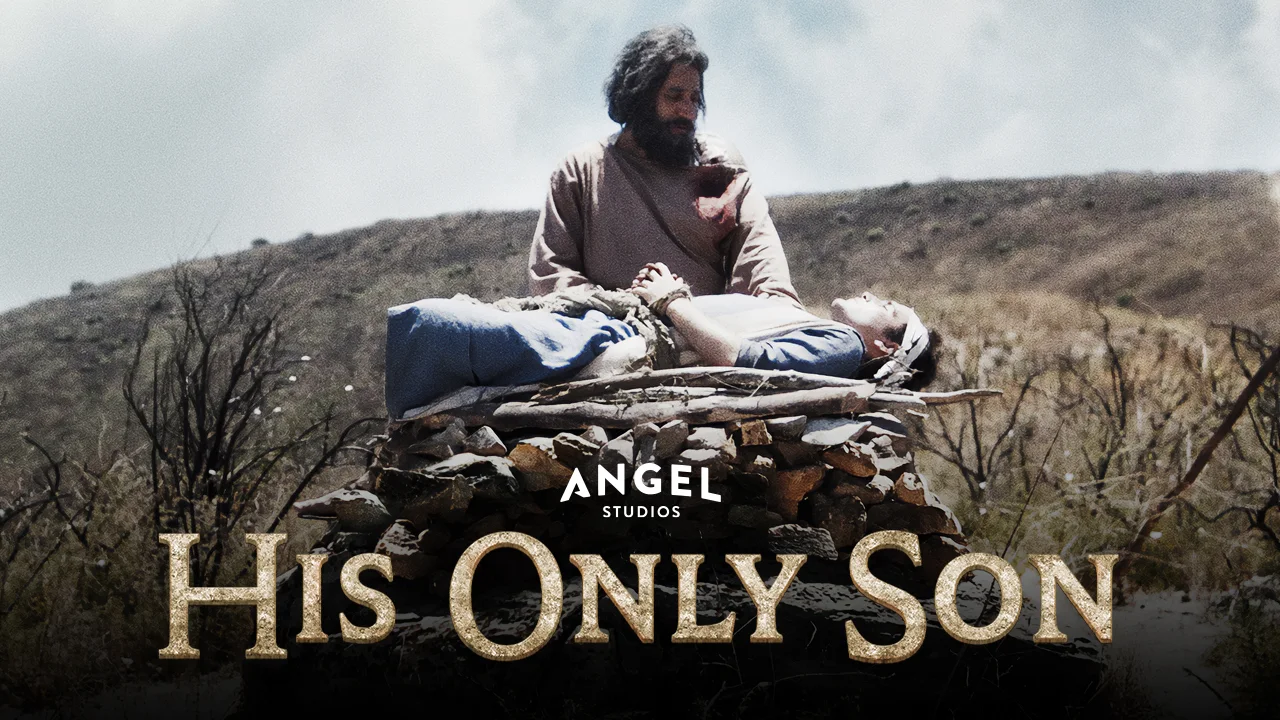 His Only Son is the first feature-length film recounting one of the most controversial moments in the Old Testament—when Abraham was commanded by God to sacrifice his son Isaac on the mountain of Moriah. 
While traveling to the place of the sacrifice, alongside Isaac and two servants, Abraham is flooded with vivid memories from the years he and Sarah spent longing for the son they were promised—the son he must now lay upon the altar.
Follow His Only Son on Facebook, Instagram, and YouTube to keep up with the latest updates!
Buy Tickets
When you pre-order tickets to His Only Son you'll not only get a collectible scene, but you're helping fund faith-based content for generations to come! 
Your choice to Pay It Forward funds future seasons and keeps Angel Studios free around the world.