< Back
All You Need to Know About Homestead
by Angel Studios | July 14, 2023
Find yourself waiting for the next gritty, enthralling drama to fill your evenings and keep you on the edge of your seat? From the team that brought you Yellowstone and Band of Brothers comes a post-apocalyptic drama about the survival of a community within a doomsday compound. 
What is Homestead?
This gripping series, based on the best-selling book series Black Autumn, is a post-apocalyptic drama about a family's attempts to survive after a world-ending tragedy. Best described as The Last of Us meets Lost in Space meets Seal Team, Homestead begins by following Jeff Kirkham—a Green Beret with his own set of problems—as he assumes the position of head of security for Jason Ross, a wealthy doomsday prepper. Shortly after, an apocalyptic catastrophe strikes the nation, leading Ross's family and a few dozen others to flock to his elaborate doomsday compound. 
The families that escape to Ross's bunker soon find out that his prepper plans will not be enough to protect them from the dangers outside the compound. Outsiders are plotting to steal the immense resources within the base, as the world outside continues to scramble to survive the apocalyptic fallout. The families inside—that came together in an escape from the dangers outside—start to divide. Factions form with individuals and families separating by ideology, background, and creed. Conflict arises between these factions; they fight about the death and hardship they face within the bunker and the chilling prophecies proclaimed by Jeff Ross's adopted daughter.
Slowly, the group begins to increase in unity. They work together to build a community and to make it thrive, despite the dangers that lurk outside the compound's very walls. They cultivate their natural resources—crops, animals, the soil, etc. Even through the danger and distress they face, the difficulties they endure in building a new society teach them forgotten truths that just might save them in the end. In a world that's so starkly divided, Homestead tells a story of unity through struggle and the benefit of coming together. The show provides a freshly positive, inspiring take on the post-apocalyptic genre, showing characters that overcome their base instinct to compete and conquer and, instead, resolve to build something new with the surviving group. 
Homestead 2024 Cast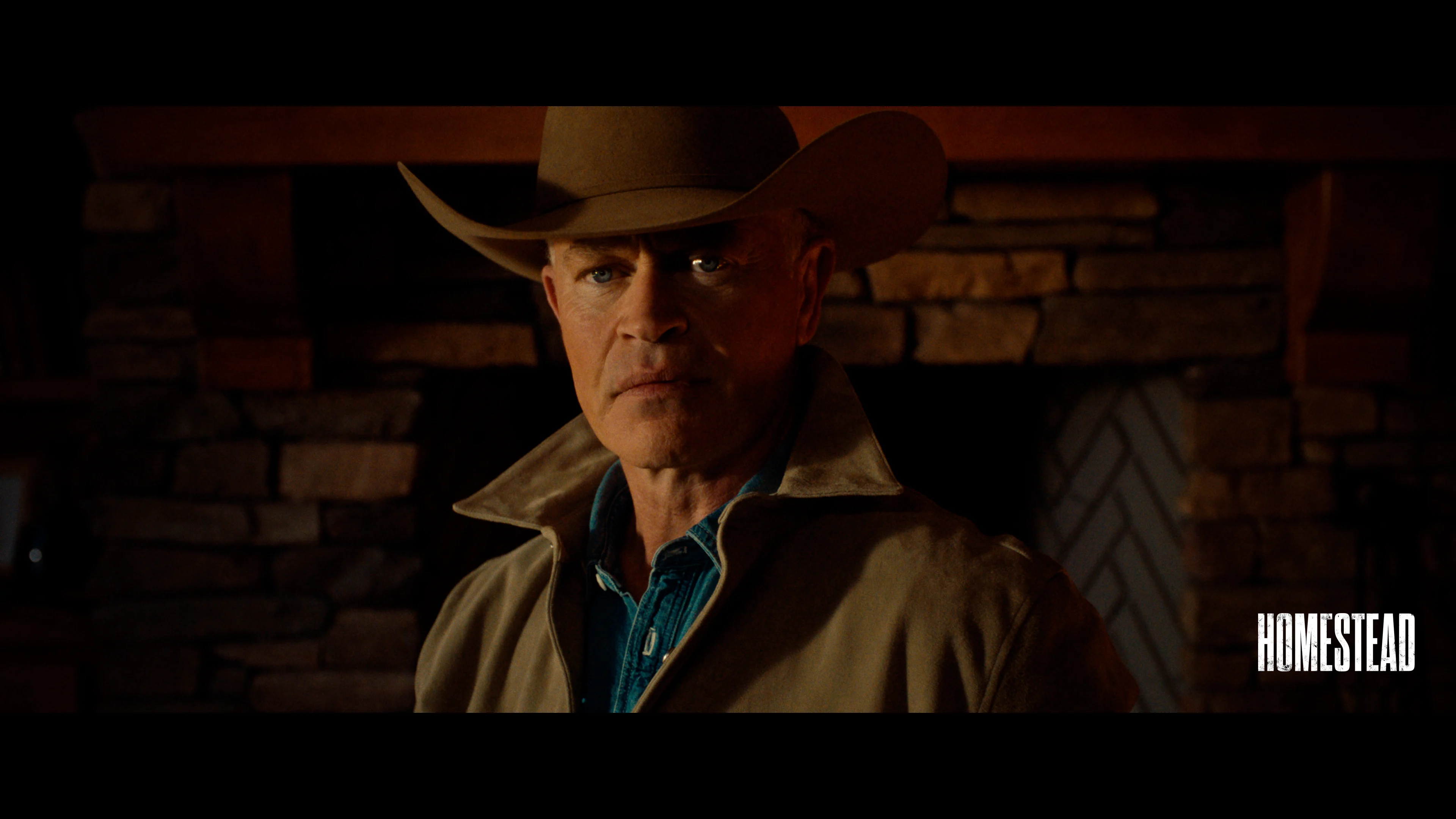 The show is headed by seasoned actor Neal McDonough. In addition to being a devout Catholic and salt-of-the-earth man with a wife and five children, McDonough is also a deeply talented actor who's made an impressive mark on Hollywood. He comes to Homestead with a long list of credits, including the second season of Van Helsing, Altered Carbon, and the final season of Suits. He also played Malcolm Beck, opposite Kevin Costner, in the wildly popular drama Yellowstone.
Neal McDonough has starred in six top-rated TV series this year. McDonough is also the star, hero, and executive producer of the new western feature film, The Warrant. He's also worked on credits that include Captain America: The First Avenger, Minority Report, Justified, Band of Brothers, Walking Tall, and Desperate Housewives. McDonough most recently starred in the award-winning film Greater, Game Over Man for Netflix, and 1922 for Stephen King. 
McDonough lends the expertise he's gained over a rich career to Homestead, contributing to the gritty and compelling drama based on the novel by Jayson Orvis.
How Does the Homestead TV Show Appeal to a Wide Audience?
In plenty of post-apocalyptic entertainment—a genre that's gained lots of popularity over recent years—the characters tend to showcase the worst in human nature. The danger and disaster they face often break them, causing these characters to degenerate as the story unfolds. Homestead is a refreshing break from this pattern; viewers will be inspired by the Homestead characters' positive development. Angel Studios aims to amplify light through the entertainment that we support; Homestead showcases the best of the human spirit, as well as our ability to become lights in a dark situation. 
Homestead blends action-packed apocalyptic thrills with themes of hope, redemption, and teamwork. Characters are redemptive, making this a uniquely uplifting piece of post-apocalyptic entertainment. Homestead will show audiences the good in all people, regardless of their religion or background. The engaging action will make your heart race, but you can count on Homestead to be an inspiring, compelling story.
How Can I Watch the Homestead TV Show?
The team hopes to begin filming and development and to bring the show to your television as soon as 2024, but as with our other projects, we rely on support from you to help us fulfill our mission to amplify light. 
How to Support Homestead
Can't wait to immerse yourself in the high-intensity, action-packed post-apocalyptic world of Homestead? Help us to make this incredible idea a reality. When you Pay it Forward, you help give us the resources we need to bring the shows you want to life—and to amplify light in an industry that sparsely achieves such a goal. Support Homestead today, and get one step closer to your next favorite show. 
Your choice to Pay It Forward funds future seasons and keeps Angel Studios free around the world.