< Back
Angel Studios DVD and Blu-ray Releases 2023
by Angel Studios | November 17, 2023
At Angel Studios, our mission is to amplify light. 2023 was full of powerful Angel Studios films and series that did just that—lifting audiences across the globe and filling homes, theaters, and communities with light. 
You can own these Angel Studios smash hits on DVD and Blu-ray, and create a collection of wholesome, uplifting content for your family to enjoy together again and again. Discover each of this year's DVD and Blu-ray offerings and all of the exciting extras that come along with them.
2023 DVD and Blu-ray Releases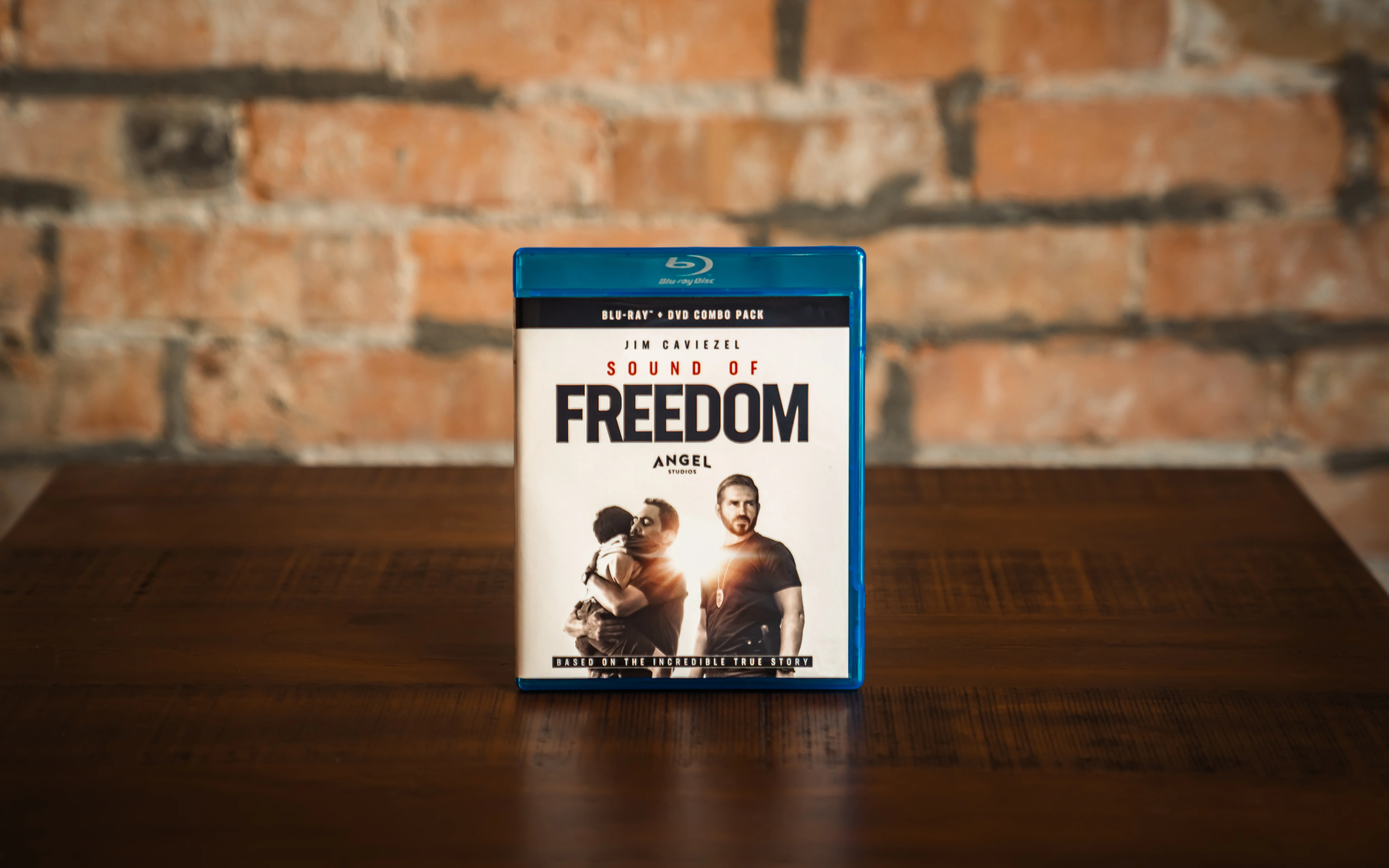 Sound of Freedom 
Available Now
Sound of Freedom, one of the biggest surprise blockbusters of the year, is based on the incredible true story of one man's journey to free children from the darkest corners of the world. After freeing a young boy from the evil underworld of child trafficking, a federal agent embarks on a harrowing mission to rescue the boy's captive sister from the same dark, desolate fate. In a race against the clock, he must quit his job and embark on a journey into the dangerous jungles of Colombia to rescue the world's most innocent from the greatest evil on earth. 
Now, you can own the movie that rocked the world on DVD and Blu-ray. Use this film to raise awareness with all you know, not only of the reality of human trafficking, but also of the impact of good people in defeating darkness with light.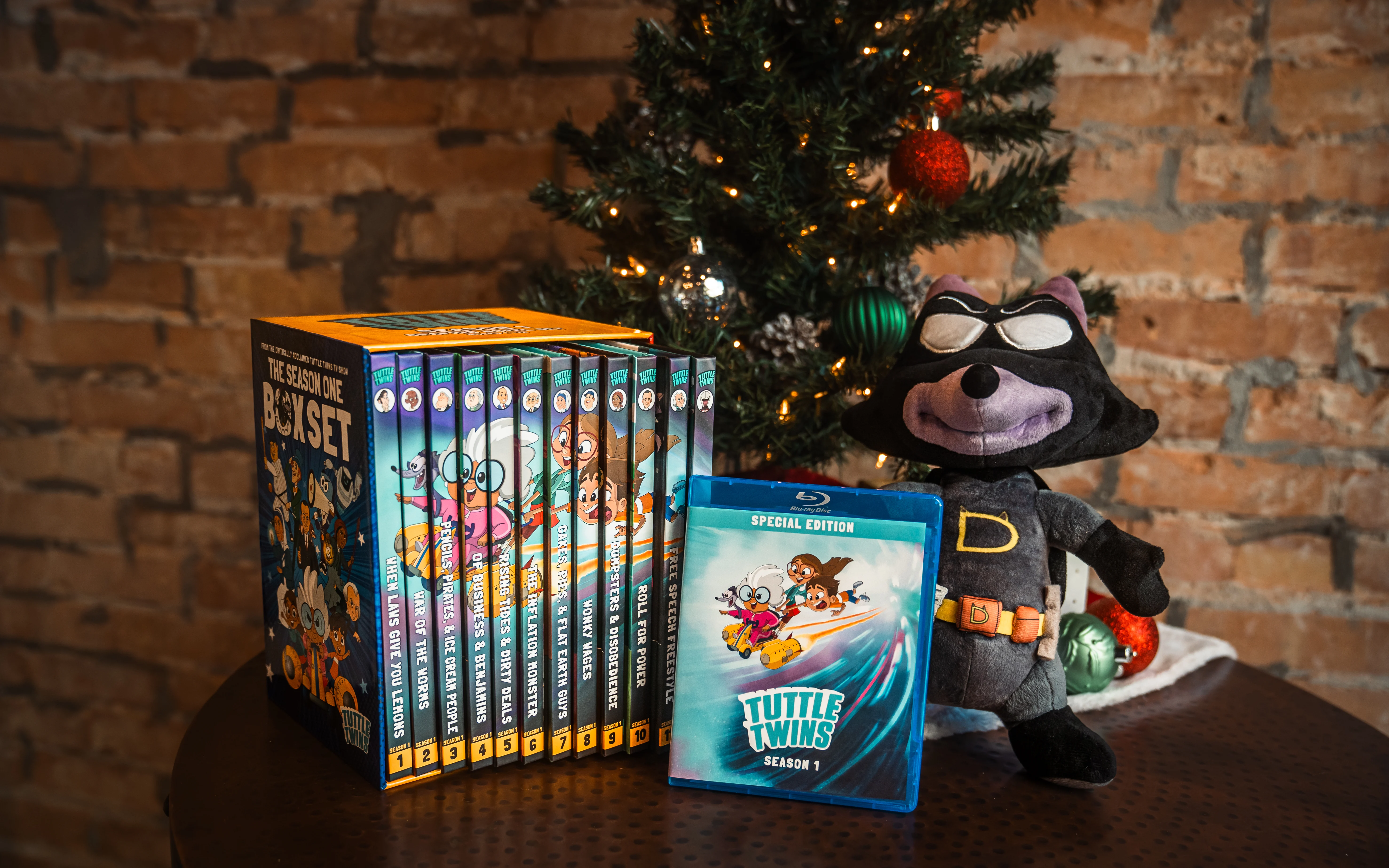 Tuttle Twins: Season 1
Available Now
Not only is Tuttle Twins the wittiest, most clever animated show for kids of all ages, it's also jam-packed with essential truths about freedom and economics. Ethan and Emily Tuttle join their Grandma Gabby on her time-traveling wheelchair and discover what it means to preserve freedom and to be smart citizens. The show's brilliant first season teaches kids key principles such as free speech, natural rights, inflation, and more with sharp commentary, zany adventures, and comedy for the whole family. 
Enjoy hours of educational entertainment that doesn't put you to sleep and strengthens your family's resolve to preserve what matters most. Own Tuttle Twins: Season 1 on DVD and Blu-ray and discover award-winning episodes, insightful commentary from the directors, and exciting bonus features to amplify light and knowledge within your home.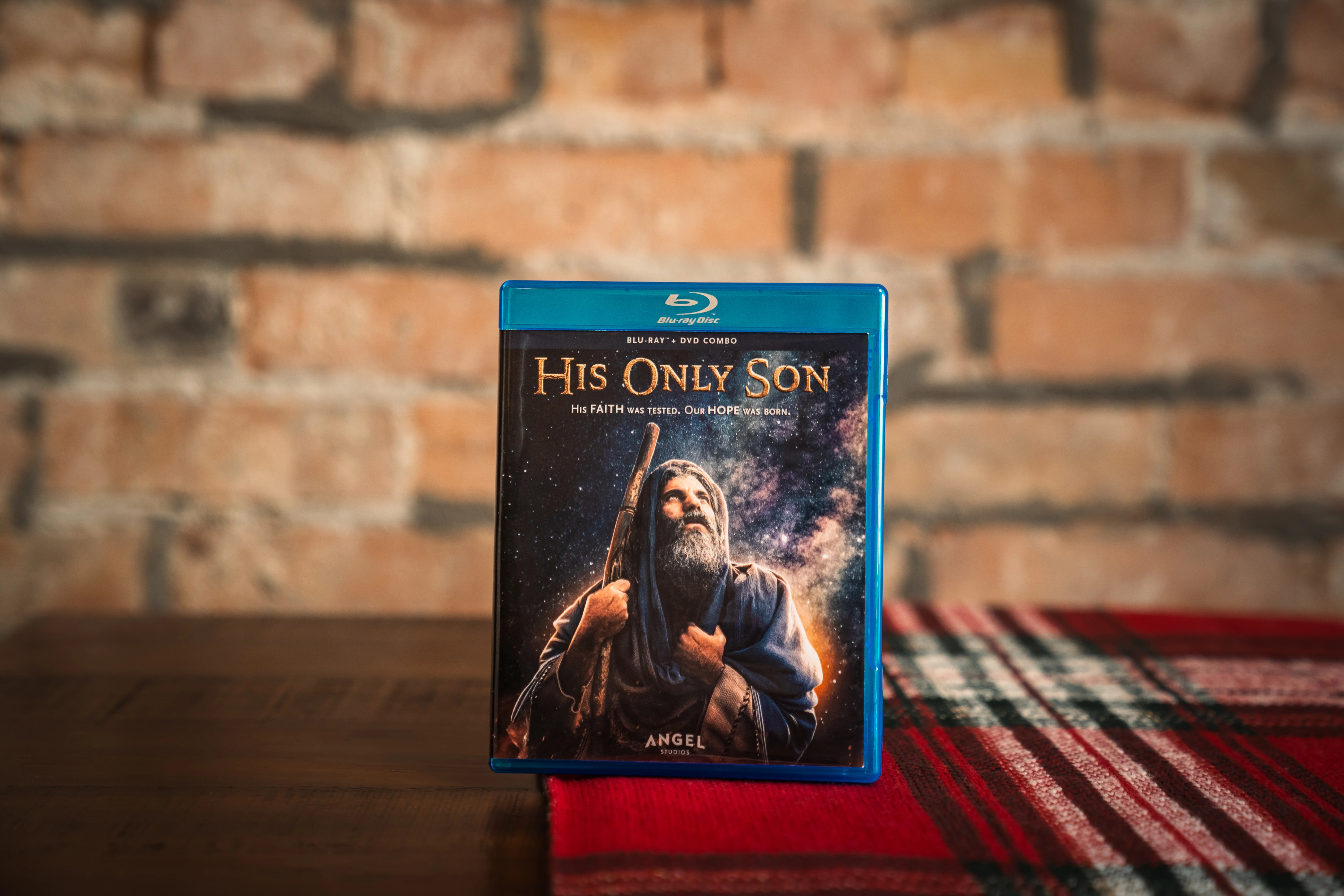 His Only Son
Available for pre-order (will arrive before Christmas)
His Only Son is a stunning cinematic masterpiece that tells the story of Abraham, his incredible faith, and the impossible choice to sacrifice his son to obey God's divine command. 
You can own the remarkable film on DVD and Blu-ray, and enjoy an exceptional director's message, beautiful special effects, and the movie you love in a variety of global languages. The whole family will love the film's impressive imagery, crystal-clear sound quality, and most of all, its moving message of faith in every circumstance.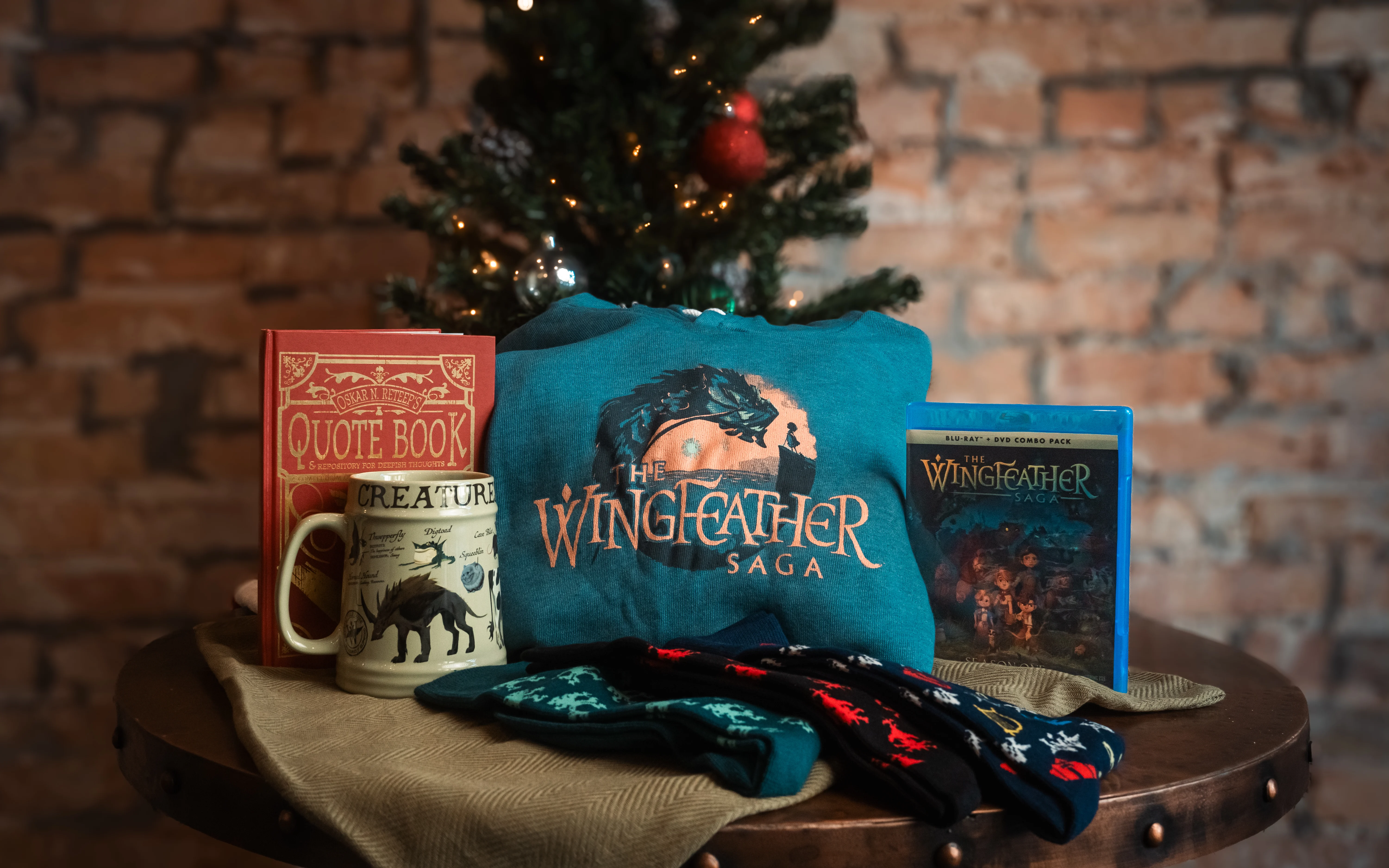 The Wingfeather Saga
Available Now
The Wingfeather Saga tells the enchanting story of Janner, Tink, and Leeli Igiby, three brave siblings finding their way through a mystical world full of friends, foes, monsters, and mayhem. 
The show's first season is full of mystery, magic, and adventure, and you can now own it on DVD and Blu-ray. Enjoy exclusive insights from the executive producer of the show, as well as the author of the hit novels that inspired the show. Immerse yourself in the adventures of the courageous Igiby siblings, and step into a world of wonder the likes of which you've never seen.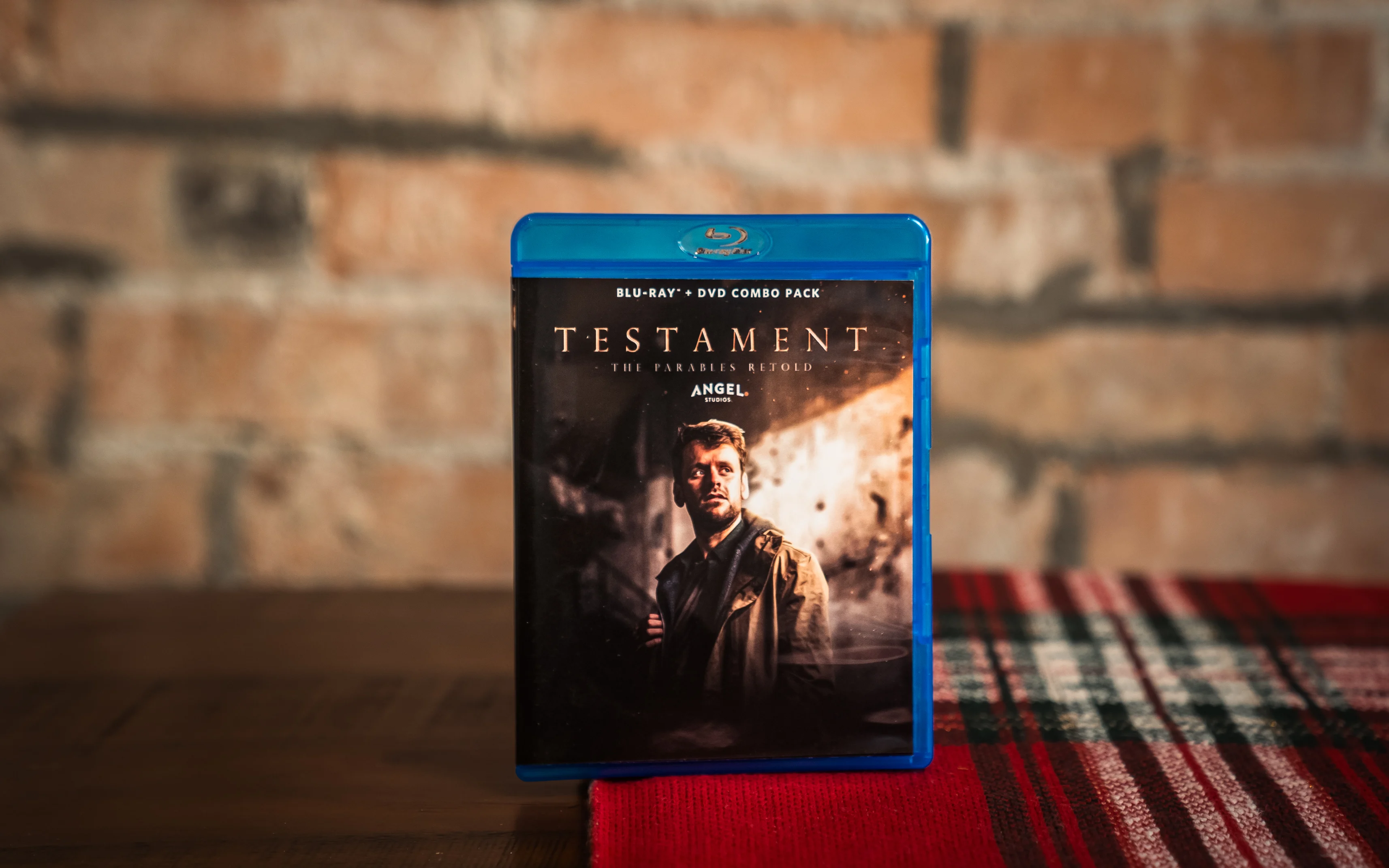 Testament
Available for pre-order (will arrive before Christmas)
Testament: The Parables Retold is an enthralling reimagining of the biblical tales you know and love. This captivating film invites the audience to deepen their understanding of the parables of Jesus and places His timeless lessons into our contemporary world. 
Own Testament: The Parables Retold on DVD and Blu-ray, and share with your family this revolutionary film that plunges you into the ages-old lessons of Jesus, enriching and deepening your faith.
5-Show Bundle
Available for pre-order (will arrive before Christmas)
The Angel Studios Blu-ray & DVD Combo Pack 5-Show Bundle is your ticket to a holiday binge-watch of your Angel Studios favorites. This 5-pack show bundle includes these wildly popular picks:
Tuttle Twins: Season 1

The Wingfeather Saga

His Only Son

Testament

Sound of Freedom
Own this value-packed bundle on DVD and Blu-ray, and fill your home with entertainment that amplifies light. 
Own Your Favorites
All of these Angel Studios hits can be yours on DVD and Blu-ray. Shop for your favorites, grab your popcorn and your loved ones, and enjoy each show from your very own home. 
BLACK FRIDAY ONLY: Get 50% off all of your Angel Studios favorites on DVD and Blu-ray, from 11/20-11/30. Shop here.
Your choice to Pay It Forward keeps Angel Studios free around the world.