HIS ONLY SON Movie Expecting Strong Easter Weekend Driven by New Technology Deployed for the First Time in Box Office History
Using Patent-Pending Technology Angel Studios Developed for its Original Series "The Chosen", Fans Can "Pay it Forward" This Weekend to Buy HIS ONLY SON Movie Tickets for Others to Watch For Free—Over 15,000 Free Tickets Have Been Gifted to Fans Already.
Provo, UT—April 5, 2023—Updated April 12, 2023
Angel Studios–the platform empowering creators to crowdfund, create, and then distribute films and TV series globally with full creative control and backed by thousands of Angel investors–is expecting strong box office numbers Easter weekend for its theatrical release HIS ONLY SON which exceeded expectations in is opening weekend. Thanks to the studios' proprietary "pay it forward" software originally developed for its Original series The Chosen, the technology empowers moviegoers to buy tickets on behalf of other fans unable to afford a ticket themselves. Thus far, nearly 20,000 tickets have been paid forward by fans.
"This incredible film is already hitting above its weight, and—between word-of-mouth, strong reviews online, and a surge in people using our 'Pay it Forward' technology to buy tickets for others to see, we are expecting a very strong Easter weekend at the box office," said Jared Geesey, Senior Vice President of Global Distribution at Angel Studios. "HIS ONLY SON is the first theatrical release in history to crowdfund its Prints and Advertising [P&A], and now it's the first theatrical release to use Pay it Forward to send more people to theaters to experience this faith-inspiring film just in time for Easter weekend."
HIS ONLY SON recounts one of the most controversial moments in the Old Testament—when Abraham was commanded by God to sacrifice his son Isaac on the mountain of Moriah. While traveling to the place of the sacrifice, alongside Isaac and two servants, Abraham is flooded with vivid memories from the years he and Sarah spent longing for the son they were promised—the son he must now lay upon the altar.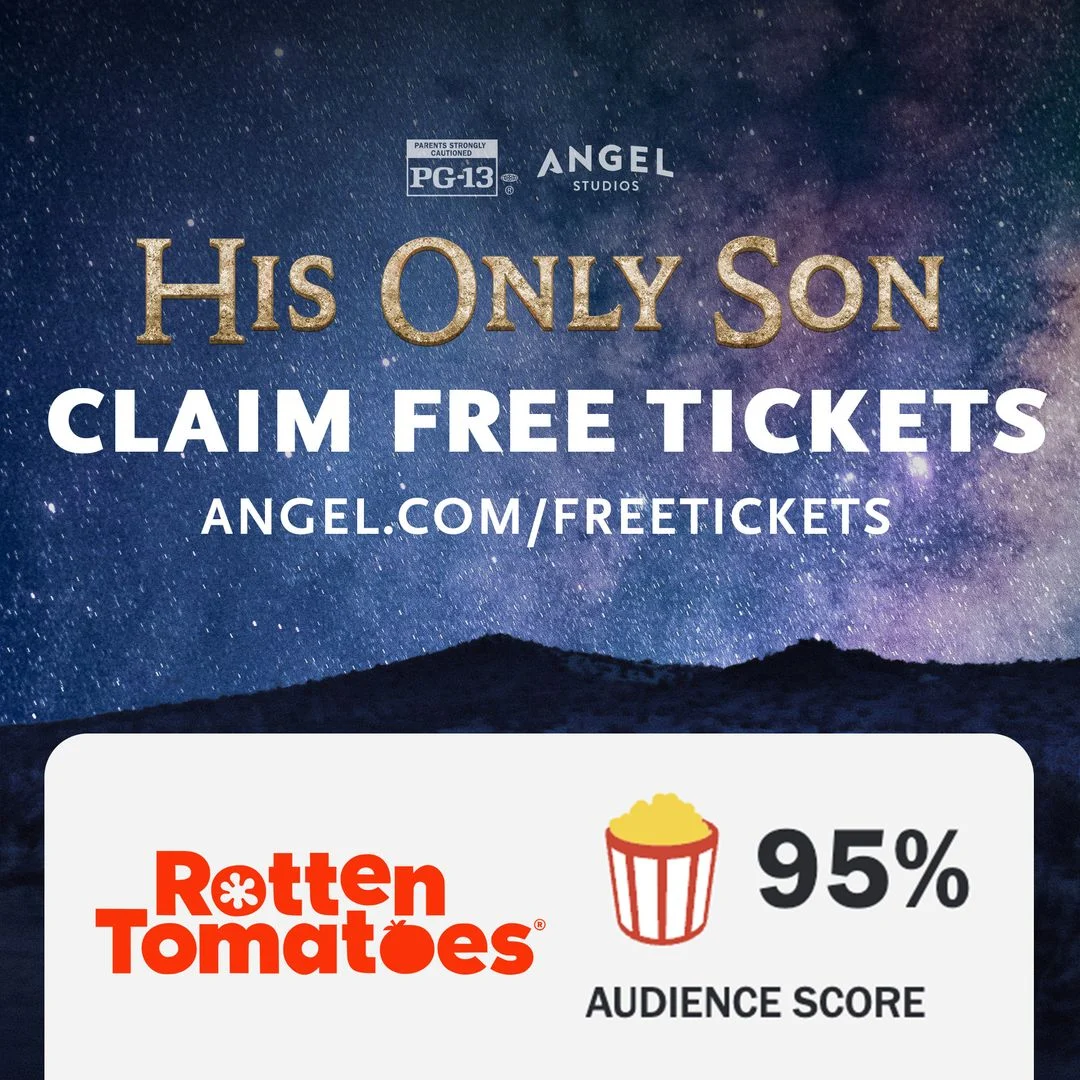 HIS ONLY SON: Projected Weekend Box Office Data
HIS ONLY SON received an A CinemaScore audience rating

95% Rotten Tomatoes audience score

100 new theaters added for Easter weekend

First time in motion picture history that P&A for a theatrical release was crowdfunded

His Only Son was selected by the Angel Guild, a group of over 95,000 members, most of whom have invested in one or more of Angel Studios' Originals

Estimated $6.8M gross box office through Tuesday
###
About Angel Studios
Angel Studios is the home of stories that amplify light. Through its platform, thousands of "Angel" investors choose which titles will be created, funded, and distributed. Angel Studios allows creators and audiences to form passionate communities around their creative projects, making the story behind the story as important as the final project itself. The studios' first projects—The Chosen and Dry Bar Comedy—have earned billions of views around the world. Learn more at Angel.com