Freelancers Season 2 Set to Debut November 4 as Angel Studios Drops Official Trailer
The Hit Comedy Team behind the Success of Studio C—with over 2 Billion Views of Their Content—Brings Their Series from YouTube to the Angel App for the 2nd Season of Freelancers.
Provo, UT—October 20, 2021—Updated April 12, 2023
Angel Studios, the new platform helping creators to crowdfund and distribute content that amplifies light, is announcing the debut of Freelancers Season 2 via its recently-released Angel App. Featuring all of Angel Studios original, crowdfunded content including The Chosen and Dry Bar Comedy, the Angel App is now the exclusive home of the Freelancers franchise.
Today, Angel is releasing the official trailer for Freelancers Season 2.
"Like the storyline and characters in the show, Season 1 was duct taped together on an incredibly tight budget. Thanks to the amazing investors who backed our crowdfunding campaign, fans can see from the trailer that we have significantly leveled up our production budget," said Natalie Madsen, Executive Producer of Freelancers "Crowdfunding made it possible for us to make the show we always wanted to create, and as we launch the second season we're excited to deliver on our promise."
Freelancers is a family-friendly sitcom for everyone. The show follows 5 best friends trying to make it as filmmakers, one terrible job at a time. It's fast and absurd like 30 Rock, and happy and funny like Parks & Rec.In season 2, we find our Freelancers evicted from their house but not from friendship. After finding a new place (the cockroaches have their cupboards and the Freelancers have theirs), they make videos for teens, daycare centers, local barbers, and even a magically enchanted theme park. They work hard together as best friends to make a dollar. Hopefully.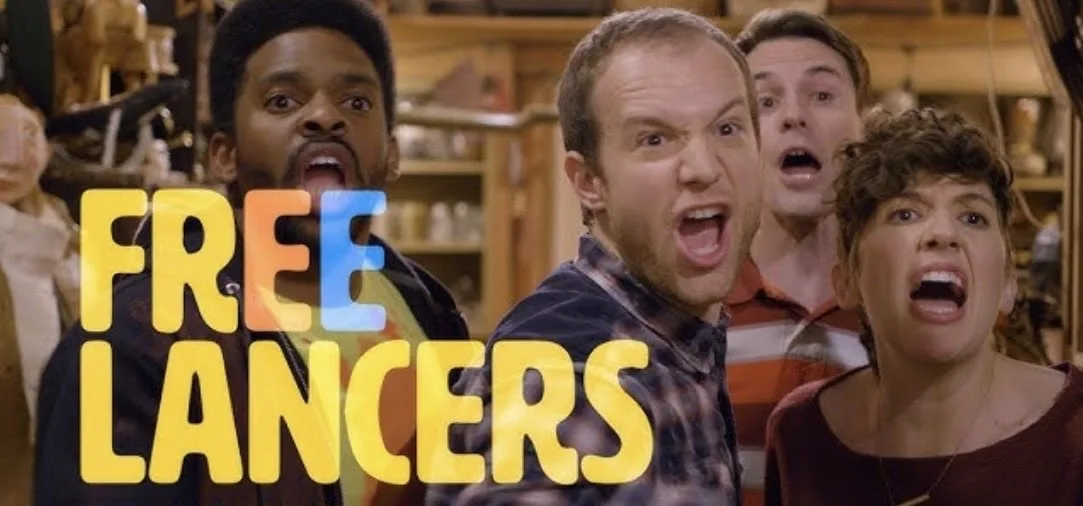 Freelancers Campaign Facts
Watch the trailer here: https://youtu.be/y-O5nTtYQIM

Freelancers Season 1 and 2 are both available on Angel beginning Nov 4th

The 8 episodes of Season 1 of Freelancers has over 7 million organic viewsFreelancers is a series created by the original cast of Studio C

Between their time at Studio C and now with JK! Studios the cast has 2.8 billion content views and 3 million subscribers
###
About Angel Studios
Angel Studios is the home of stories that amplify light. Through its platform, thousands of "Angel" investors choose which titles will be created, funded, and distributed. Angel Studios allows creators and audiences to form passionate communities around their creative projects, making the story behind the story as important as the final project itself. The studios' first projects—The Chosen and Dry Bar Comedy—have earned billions of views around the world. Learn more at Angel.com