< Back
What You Need to Know About The Wingfeather Saga Roblox Experience
by Angel Studios | March 24, 2023
Angel Studios introduces The Wingfeather Saga: Adventures in Glipwood Roblox experience, a retro-style collectathon game that invites you to immerse in the world of the The Wingfeather Saga—written by Andrew Peterson.
In this exciting adventure, the Fangs of Dang have raided Books and Crannies and scattered the precious texts of the Igiby family. It's up to you to help Oskar N. Reteep  retrieve them all! This is the perfect opportunity to explore the charming and detailed village of Glipwood whether you're a long time book fan, recently binged the full season, or new to the world.
Where to Play
You can access the game here or by searching for The Wingfeather Saga on Roblox along with all the details you need to know about the story behind the game, how to play on a PC, and so much more before you log on to play.
How Do You Play The Wingfeather Saga: Adventures in Glipwood?
In the game, you will have to collect all 50 books and other valuable items to uncover hidden areas, and progress through the game. There are also several side quests to complete, and players can interact with other Wingfeather fans to immerse themselves in the world. You will find 3 side quests to explore, see if you can find them all! Zouzab can only be completed with two players, so invite a friend along.
You can expect a fun and challenging adventure as they explore the charming village of Glipwood and help Oskar retrieve the scattered books of the Igiby family. The game will appeal to both new and old fans of The Wingfeather Saga.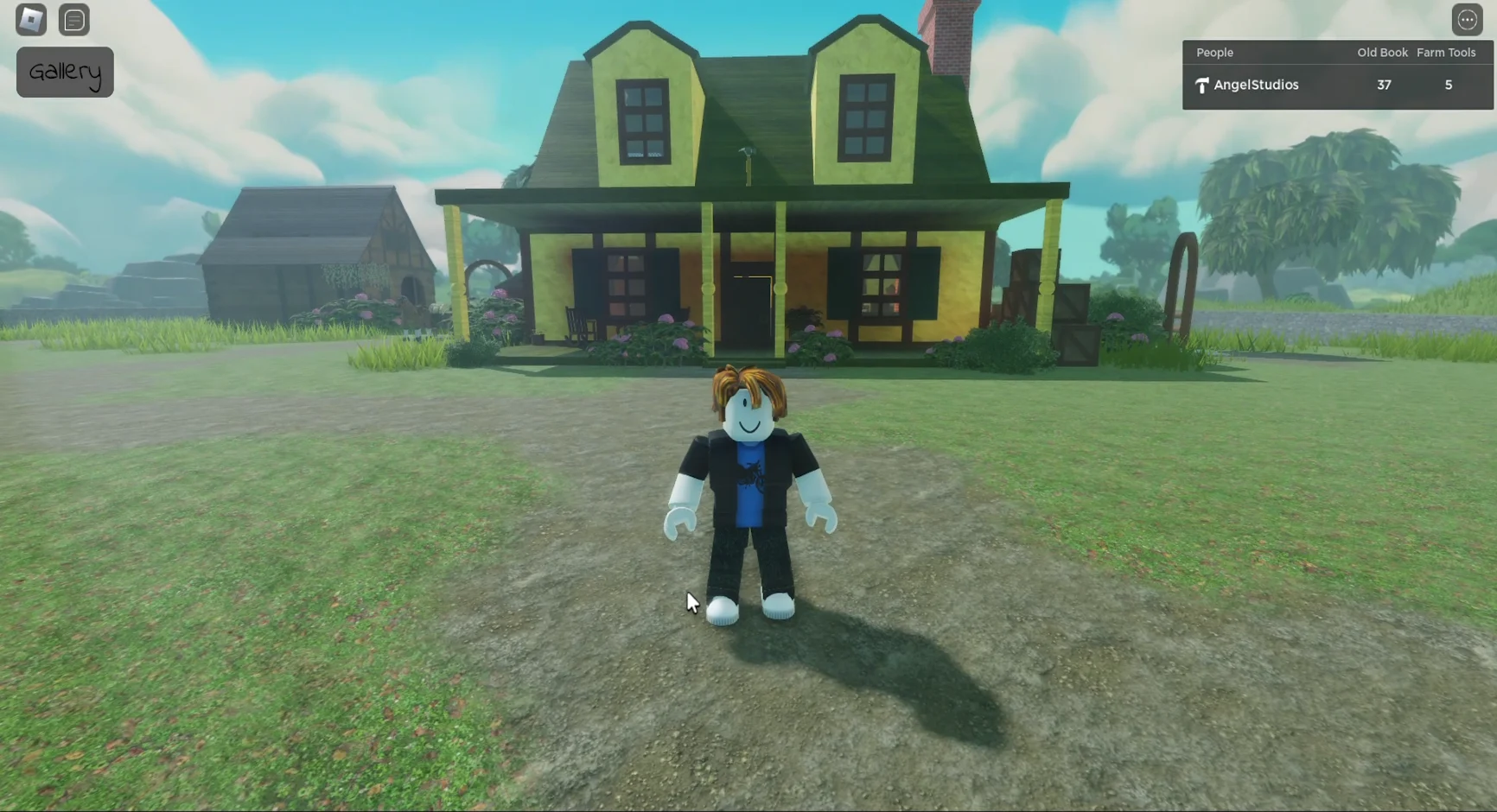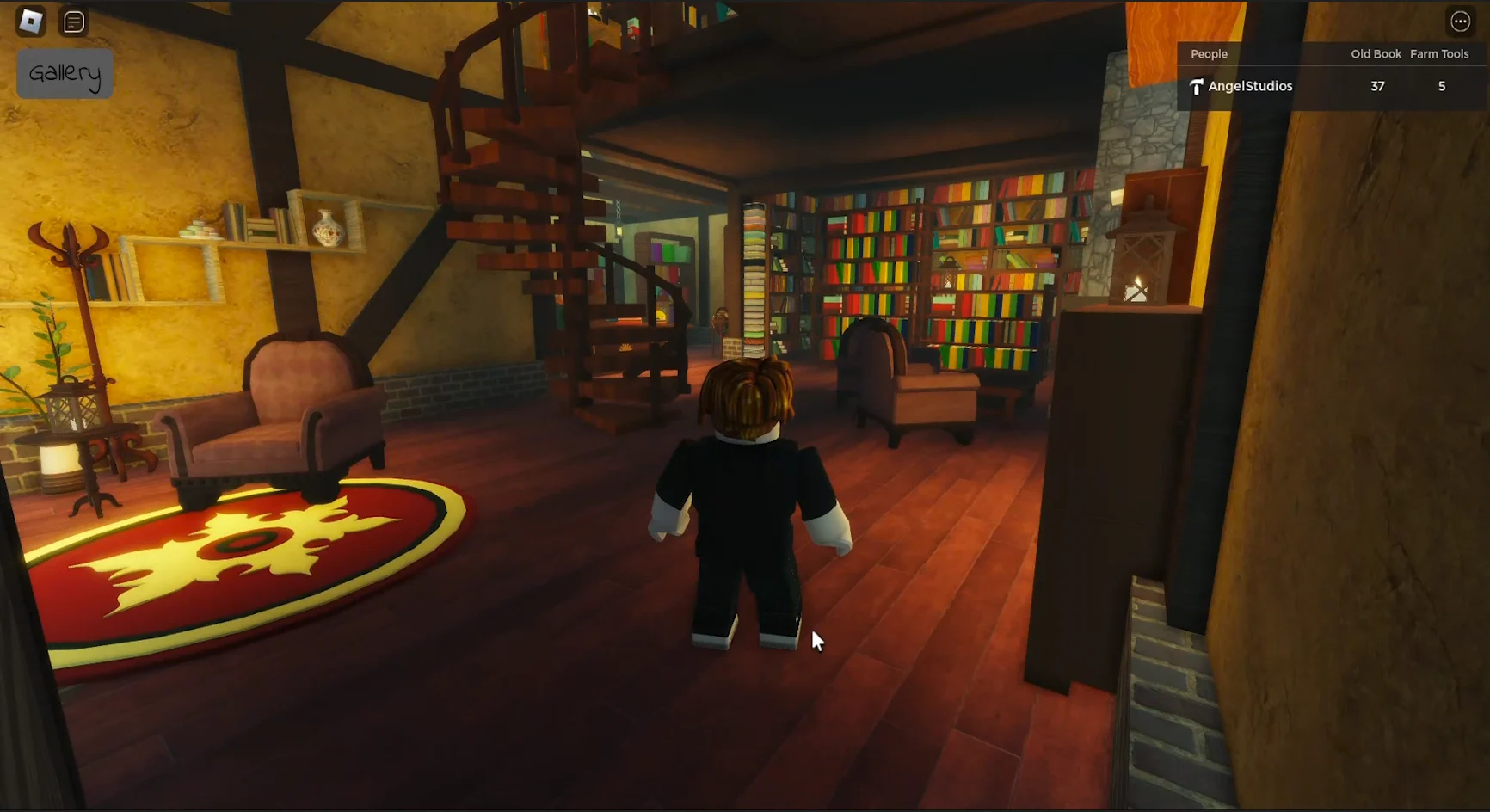 Is Roblox Safe for My Family?— Parental Controls and Safety Information
Parents and families have expressed concerns about the safety and security of Roblox, and we want to address that upfront. We spent many months working on the best option to create an immersive video game experience and explored many different platforms and although Roblox isn't perfect, it fits the most qualifications to make this accessible and within our restraints. Roblox has robust parental controls to ensure a safe and enjoyable gaming experience which is important to Angel Studios and our mission to amplify light. These controls allow parents to restrict chat, limit online interactions, and manage their child's account. Roblox has also formed a Trust and Safety Advisory Board composed of world-renowned digital authorities. No community or platform is perfectly safe for children online. We encourage all parents to do what is best for their family and children and use robust parental controls. 
Our team will be monitoring the server as much as possible to ensure that the Wingfeather experience on Roblox is a safe and trusted environment for families and children.
Parents can learn more about how Roblox keeps kids safe here.
For more information, check out these additional account restrictions that Roblox has implemented.
Follow us on Twitch, YouTube, and Join the Discord
Follow Angel Studios on Twitch and The Wingfeather Saga on YouTube for gameplay livestreams and exclusive behind-the-scenes content. Look out for new challenges and exciting adventures!
Want to connect with fellow Featherheads? Join our Discord server. Here you'll find a vibrant community of like-minded gamers, where you can chat, share tips and strategies, and even find new gaming partners.
The first Angel Studios Roblox Experience
This game is the first interactive experience in The Wingfeather Saga world and the first time an Angel Studios Original has launched a video game like this. Whether you're a seasoned Roblox player or new to the platform, this is one game worth playing. With this new experience, we hope to introduce those who are unfamiliar to the world of The Wingfeather Saga to immerse themselves and enjoy the storyline of this beloved series.
This experience was developed by Soma Games.
Your choice to Pay It Forward funds future seasons and keeps The Wingfeather Saga free around the world.