< Back
What Does the Empty Tomb Necklace Mean in The Shift?
by Angel Studios | November 14, 2023
The Shift, set to hit theaters on December 1, takes audiences on a journey through alternate realities as Kevin Garner (Kristoffer Polaha) fights to reunite with his love, Molly (Elizabeth Tabish). Central to this gripping tale is the Empty Tomb Necklace, a subtle yet powerful symbol that holds profound significance in the film.
The Symbolism Behind the Empty Tomb Necklace
In The Shift, the Empty Tomb Necklace serves as a symbol of hope. As Kevin navigates a totalitarian reality and battles The Benefactor's tempting offers, this necklace becomes a beacon of optimism in the face of adversity. The intricate design and subtle elegance of the necklace echo the film's themes of love and sacrifice.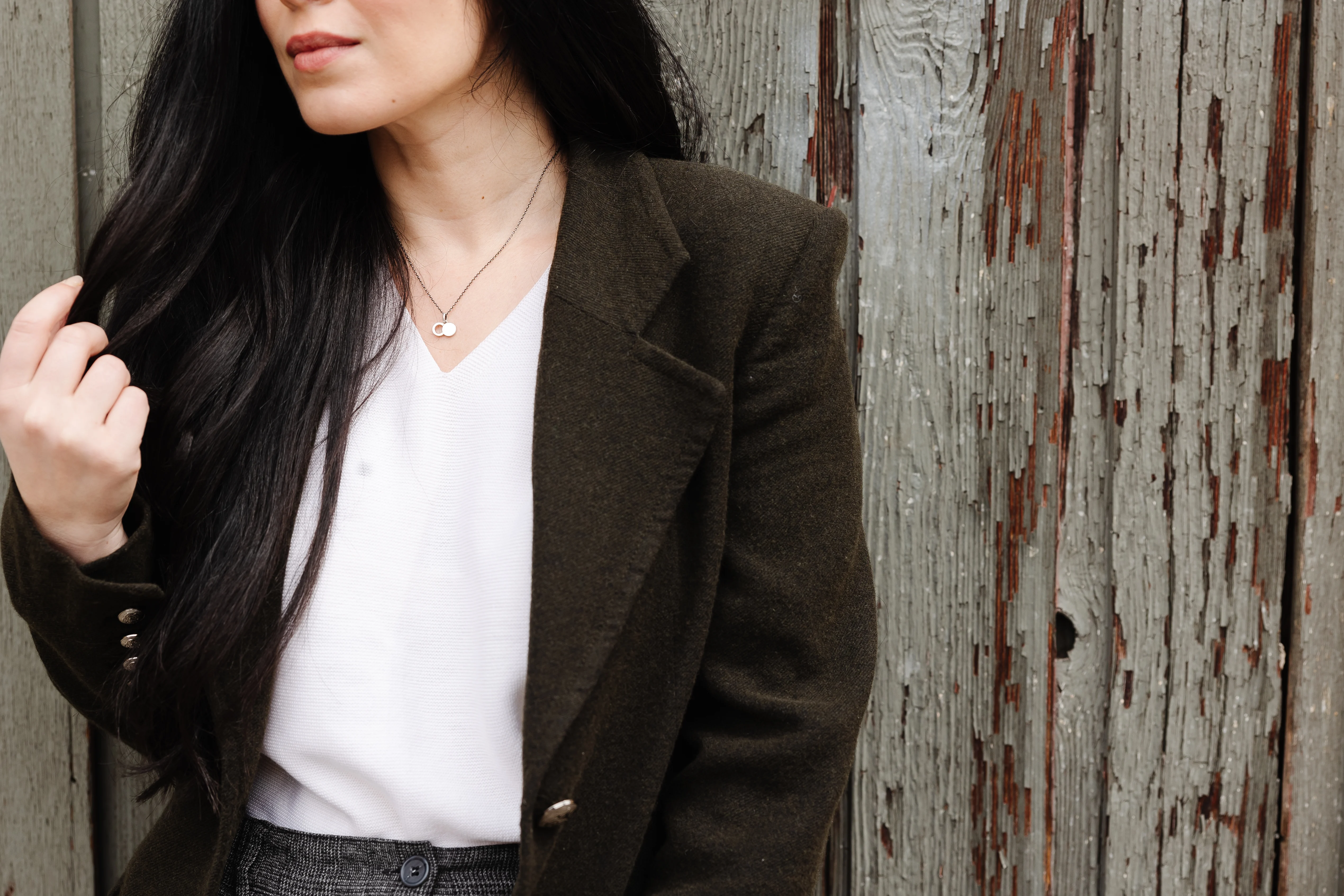 Director Brock Heasley sheds light on the importance of the Empty Tomb Necklace in the film, stating, 
"The cross. It's such a powerful symbol. I wondered: What other symbol could there be for Christ? From that simple question came an image. Two circles, one opened, one closed; the empty tomb and the great, rolled away stone side-by-side. Together, they looked very much like an infinity symbol. It is a subtle yet elegant expression of faith that speaks profoundly to the hearts of all Christians."
Kevin and Molly's Relationship in The Shift
The relationship between Kevin and Molly is at the heart of The Shift. The Empty Tomb Necklace becomes a tangible representation of their love that transcends dimensions. As Kevin journeys through alternate realities, the necklace serves as a connection to Molly, a reminder of the love that drives him to overcome seemingly insurmountable challenges. To find out more about how the necklace will play a vital role in their relationship, get your tickets now. 
Exclusive Offer for Fans
Every purchase of the Empty Tomb Necklace comes with two free tickets to experience the magic of The Shift on the big screen. This unique offer not only allows you to adorn yourself with a piece from the film but also ensures you can share the cinematic experience with a friend or loved one. Love knows no bounds, and the film beautifully portrays this universal truth. As we eagerly await the release of The Shift on December 1, the symbolism of the Empty Tomb Necklace can stay with you and can become an emblem of your experience seeing this film in theaters. In the film, love, sacrifice, and hope take center stage in a world of uncertainty and fear. The Empty Tomb Necklace not only adds a touch of elegance to your collection but also serves as a beautiful reminder of The Shift's message of hope. Make this holiday season unforgettable by seeing The Shift in theaters. Mark your calendars, order from the Empty Tomb collection, and prepare for a multiverse journey that will inspire profound reflection on hope's enduring power.