< Back
Who Plays Jesus in The Chosen?
by Angel Studios | March 28, 2023
In the hit TV show The Chosen, American actor Jonathan Roumie plays the lead role of Jesus. His performance of this biblical figure has been met with critical acclaim and millions of worldwide fans. Let's dive into everything we know about this lovable, talented actor. 
Before He Started Playing Jesus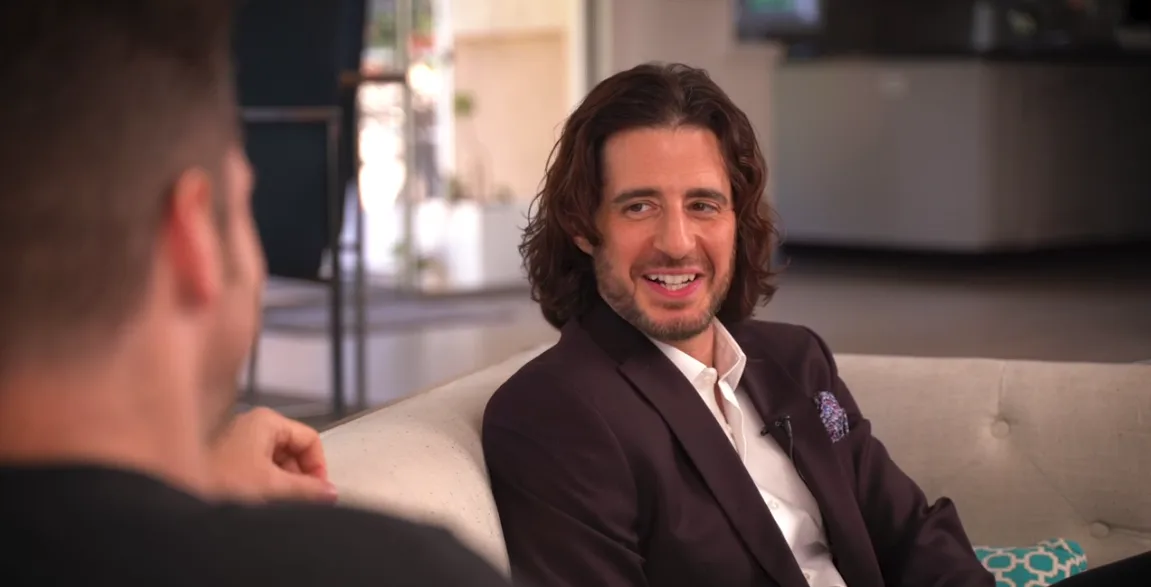 Jonathan Roumie gets stopped on the street and noticed in public for his acting in The Chosen. But only a few years before landing the role, Jonathan was nearing what he called "rock bottom." 
While living in Los Angeles, Jonathan was working six or seven jobs at a time, all while stressing about his checking account and lack of food. He didn't know if he was going to continue trying to act. During this discouraging and difficult period, Jonathan, relying upon his Christian background, turned to God for strength. 
Jonathan opened up to Christian Film Blog about his experience. In his own words, he prayed: 
"I'm going to leave all of these anxieties, all of these worries, all of these problems that I have.  I'm going to leave them with you and I'm not going to worry about it and I'm just going to trust you to take care of it." 
After some immediate miracles, financially and otherwise, Jonathan booked the role of Jesus in The Chosen only three months later. 
Jonathan had previously played Jesus for Director Dallas Jenkins on a short film Dallas had directed for his church. When Dallas conceived of the idea for a multi-season series about Jesus, Jonathan was Dallas' first and only choice for the role.
Jonathan's years of struggle also made him a well-loved actor on the set of The Chosen. While juggling those many jobs, he often worked as a location scout for big productions. It's because of this experience that the crew of The Chosen really enjoys working with Jonathan, since he understands the invisible labor that goes into every day of filming.
Portraying Jesus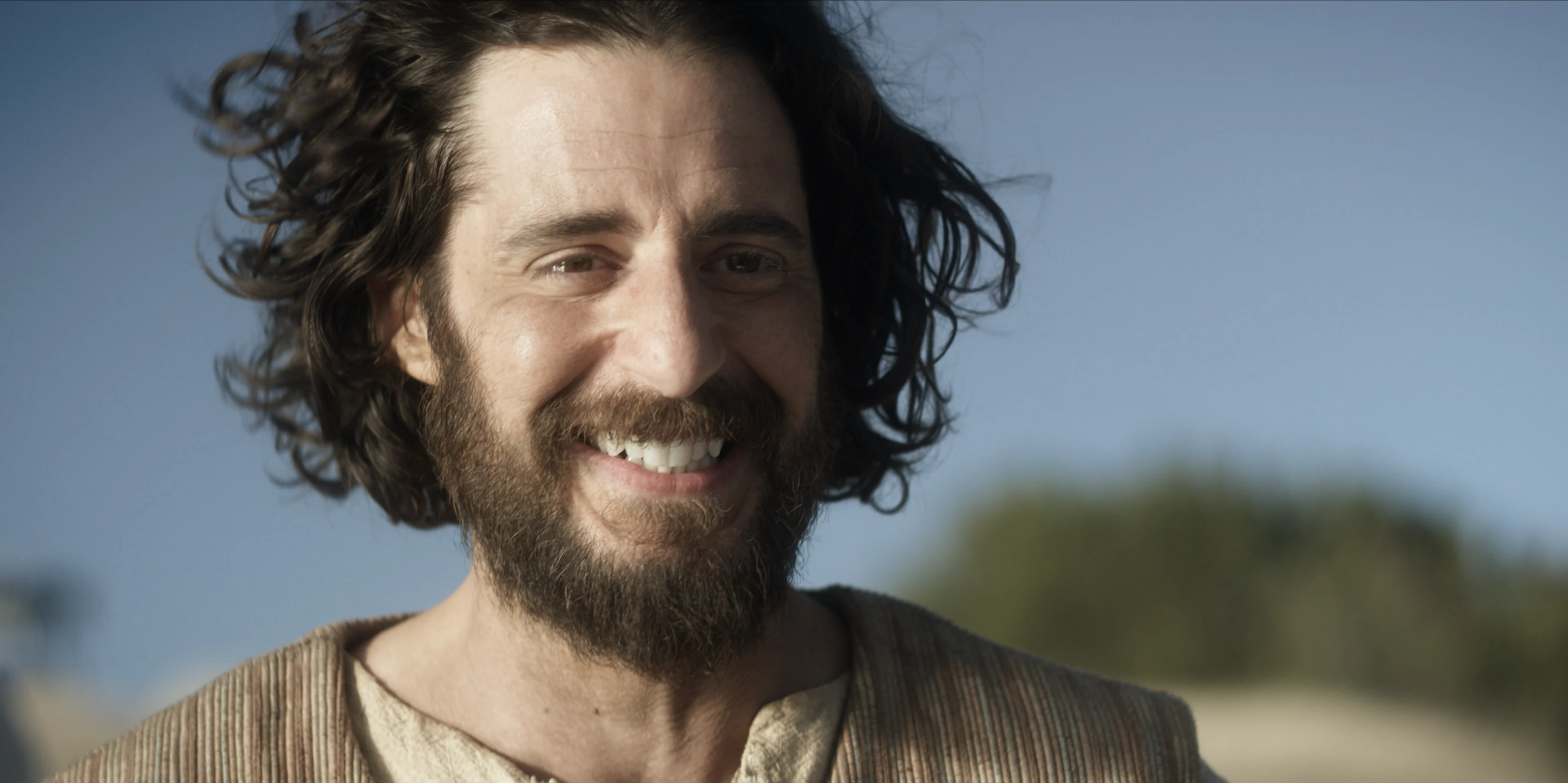 As a self-proclaimed born-again Catholic, Jonathan is deeply touched to be playing the role of Jesus in The Chosen. Portraying these stories that help to honor God are meaningful to him and allow him to grow in his relationship. Jonathan is exceptionally grateful to be portraying such an iconic and influential historical figure and wishes to continue with these stories that God sends his way.
Jonathan's faith and role playing Jesus also affects his personal life. During the pandemic, Jonathan started to lead a prayer at the same time every day on his personal social media, a practice that brought people of many faiths together in a very dark time.
His work playing Jesus even earned the notice of Pope Francis, who invited Jonathan to meet him at the Vatican.
Fans all around the world, from Evangelicals and Catholics to cinephiles and non-believers, love Jonathan Roumie's performance. Viewers love his humor, relatability, and heart. The Chosen fans truly fell for this incredible actor by Season 1: Episode 3 when he works and talks with the little children. 
What He's Up to Now
While filming for Season 4 of The Chosen started in March 2023, Jonathan doesn't just act in the role of Jesus. He recently starred in Jesus Revolution, the true story of teenage hippies in Southern California in the 1970s that start a national spiritual awakening. It is true that his character, Lonnie Frisbee, is a Jesus-type figure, but it's a fun, new role that audiences have loved! 
What's coming next for Jonathan once The Chosen has wrapped filming? We're not sure, but after his blazing success, we're positive it will be incredible! 
See More of Jonathan Roumie in The Chosen
Are you even a bigger fan of Jonathan Roumie now? Binge all three seasons of The Chosen today to watch his magnetic, heartwarming performance. 
Have more questions about the role Jonathan plays and his character Jesus? Learn about where Jesus grew up and what was Jesus' last name as you dive further into His life and story.
Your choice to Pay It Forward funds future seasons and keeps The Chosen free around the world.