< Back
When Will Season 4 of The Chosen Come Out?
by Angel Studios | March 21, 2023
Season 3 of The Chosen was a complete success! With so many fans, viewers are already asking, "When will Season 4 of The Chosen come out?" 
The answer: very soon! Season 4 of The Chosen has been confirmed and is already well on its way to being funded. The Chosen team and Angel Studios have already raised almost half of their overall budget.
The Chosen Season 4 Release Date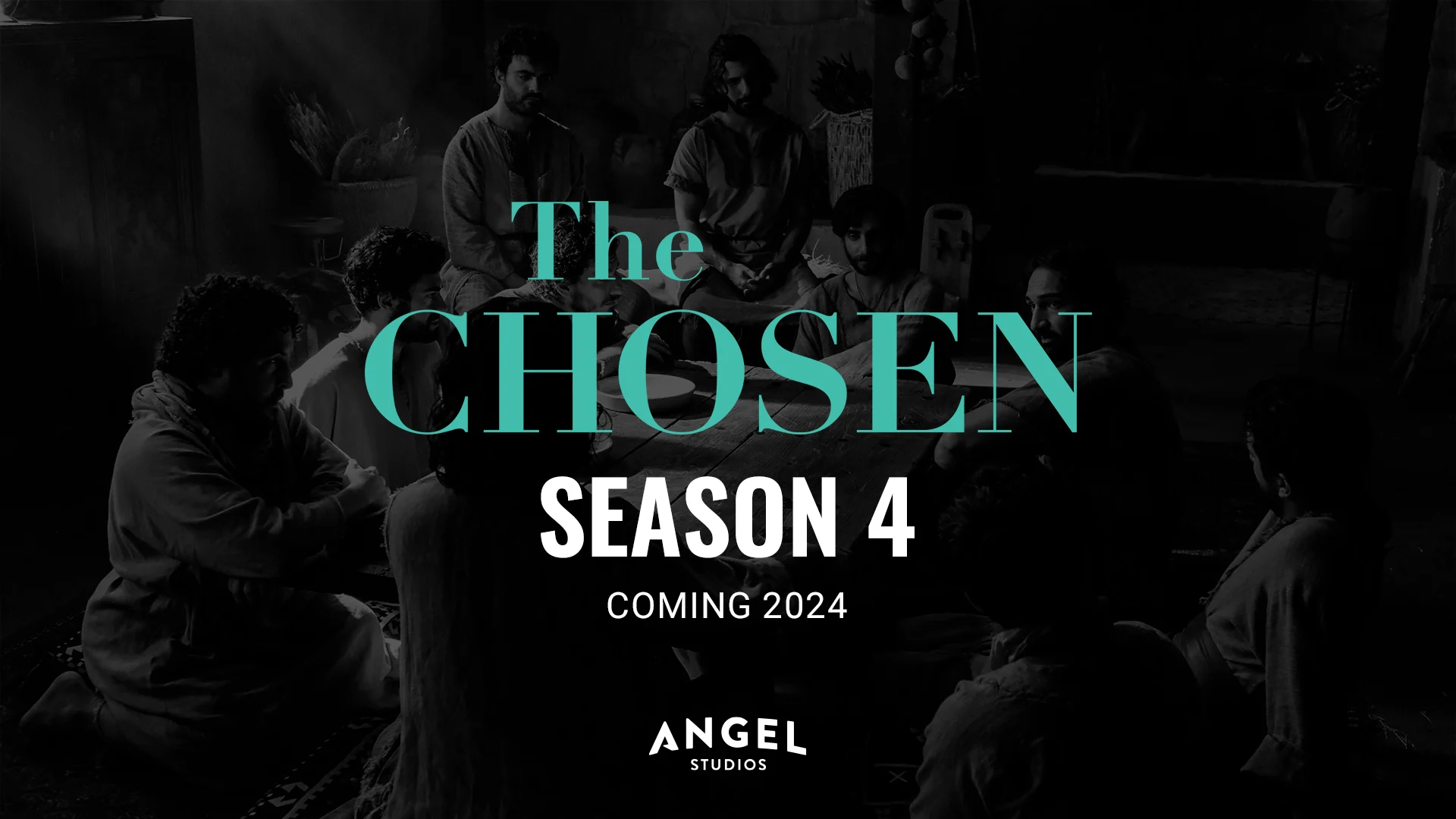 The Chosen Season 4 is slated to release in 2024. While we don't have a specific timeline or date for Episode 1, we can tell you that filming began in March 2023. They are filming this season in Goshen, Utah, and at Camp Hoblitzelle in Midlothian, Texas. 
The Goshen site is typically used for scenes and settings in Jerusalem that we have seen in previous seasons. The production crew uses Camp Hoblitzelle for extensive outdoor settings that resemble Israel's environment and their 30,000-square-foot soundstage.
Season 4 will have eight episodes and will feature more scenes from the Bible as Jesus and His followers' story continues. 
Help Fund The Chosen Season 4
The Chosen was Angel Studios' first crowdfunding success. So many people around the world were eager to see this relatable story of Jesus come to life that they invested in the story before Season 1 ever came out.
Now, with so many supporters, The Chosen is funded by a Pay-it-Forward model and donations to the Come and See Foundation. Fans of the show Pay it Forward any amount to fund future seasons and help people around the world watch it for free. If you can't wait for the new season to drop, Pay it Forward to The Chosen today. 
Catch Up On All Episodes Before Season 4
The most surprising thing about a TV series that covers stories of Jesus? It is highly rewatchable and very bingable. 
So far on The Chosen, we've seen some incredible moments play out. The Sermon on the Mount, the turning of water to wine, Jesus heals at the pool, and so many more. Season 4 will be equally full of moving moments from the Bible. We're counting down the days to the new season!
Rewatch or watch for the first time Seasons 1, 2, and 3 before Season 4 releases in 2024.
Your choice to Pay It Forward funds future seasons and keeps The Chosen free around the world.