< Back
Does The Chosen Show the Crucifixion?
by Angel Studios | April 18, 2023
The Chosen, a TV show about the life and ministry of Jesus, doesn't shy away from its biblical origins. While it takes creative license with dialogue, scenes, and heartfelt moments that still feel true to the historical people it portrays, it also shows moments that any reader of the Bible would recognize. 
Seasons 1-3 have depicted so many amazing moments. Luckily, we're not even halfway through this series. With seven seasons slated, The Chosen has so many more pivotal scenes to show, like the crucifixion. 
Will We See Jesus' Crucifixion?
Yes! The Chosen will depict the final week of Jesus' life including the trial in Jerusalem and the crucifixion. The final seasons will also close out all the stories in the Gospels by showing the resurrection and Jesus' last moments with His disciples. While the screenwriters are still working out the finer details, fans can trust that the most memorable moments of Jesus' life will be shown in future seasons. 
Other Key Moments in The Chosen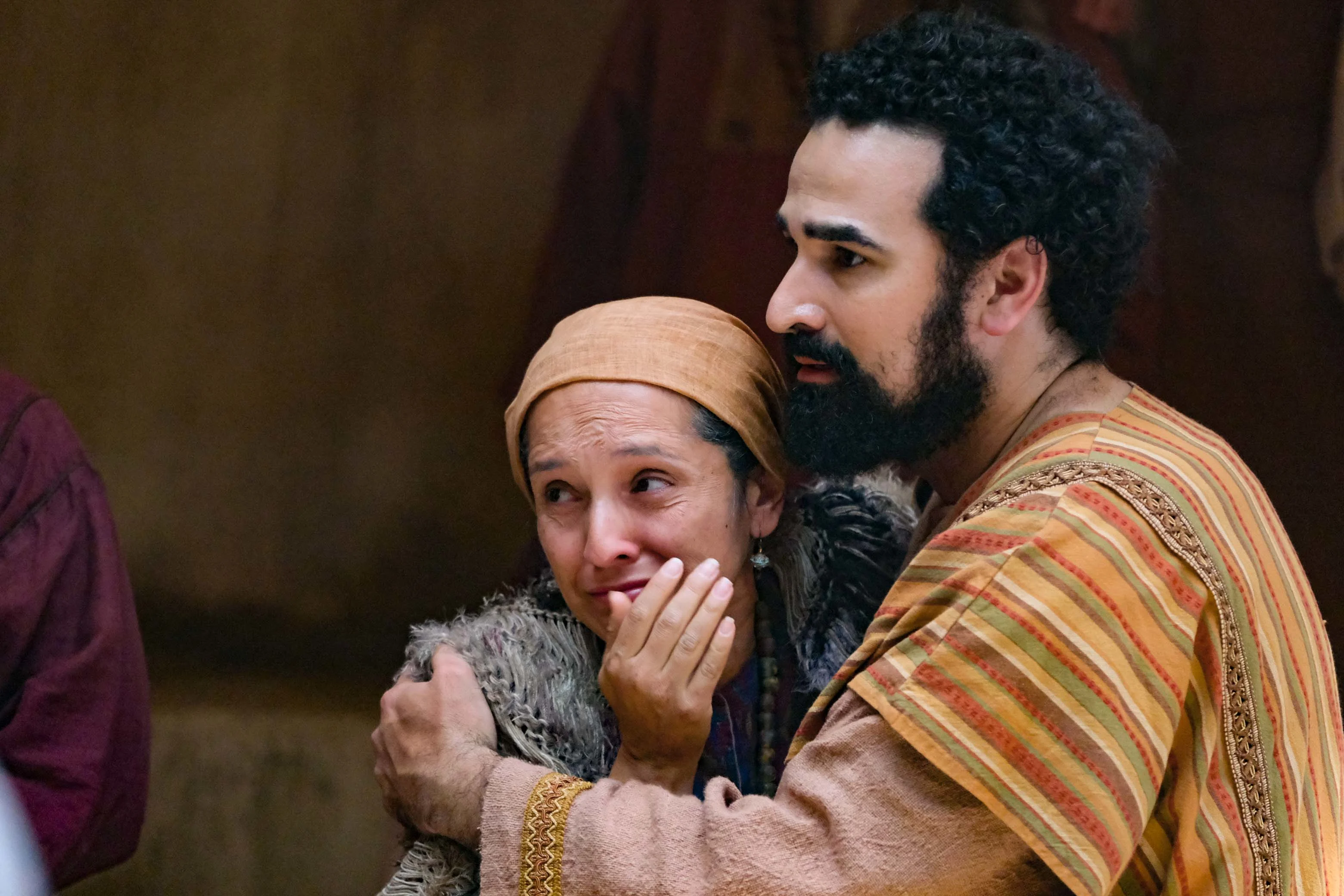 In just three seasons, we've seen many Bible scenes already. 
In Season 1, we see Jesus call Simon and Andrew to follow Him, watch Him interact with Nicodemus, and end the finale with the woman at the well. 
In Season 2, Jesus heals the man at the pool of Bethesda, we witness the Lord's prayer, and see Jesus prepare for the Sermon on the Mount. 
In Season 3, Jesus sends out the twelve disciples, heals the woman with an issue of blood, and we end with the Feeding of the 5,000. 
Not only can you watch these moments play out, you can dive deeper into Jesus' story, his background, and the setting He lived in. 
In Seasons 4-7, we're hopeful that we'll see Writer and Director Dallas Jenkins depict Lazarus being raised from the dead, Jesus' transfiguration, and the Last Supper. 
Keep Watching The Chosen 
While you wait for new seasons to air, continue watching Seasons 1-3 of The Chosen on the Angel Studios app and on the web. Support the show and future episodes by Paying it Forward today!
Your choice to Pay It Forward funds future seasons and keeps The Chosen free around the world.