< Back
How Many Seasons of The Chosen Will There Be?
by Angel Studios | April 6, 2023
The Chosen, currently streaming on the Angel Studios app, portrays the life of Jesus and the disciples that followed Him. The TV show kicked off with Season 1 in 2019 and just wrapped up its third season in 2023. 
So far, episodes have covered pivotal moments in the Bible such as the Wedding at Cana, the Sermon on the Mount, at the conclusion of Season 3, Jesus walking on water. 
How Many Seasons Will The Chosen Have?
As of now, The Chosen is slated to release seven seasons. Season 4 is coming in 2024, and The Chosen team is committed to bringing audiences Seasons 5-7 as fast as possible without sacrificing quality. 
Season 4-7 will continue to chronologically tell the stories laid out in the Gospels. While the scripts are under wraps, fans can hope to see pivotal moments in the Gospels such as Jesus' return to Jerusalem, Judas' betrayal, the crucifixion, and Jesus' resurrection. We, just like you, can't wait to see what iconic scenes will be portrayed in upcoming seasons! 
One way you can help get Seasons 4-7 here faster? Pay it Forward to The Chosen to help fund future episodes and keep production rolling. After all, filmmakers can do what they do best when they have the budget and freedom to make shows that change our lives! 
Catch Up on the First Three Seasons of The Chosen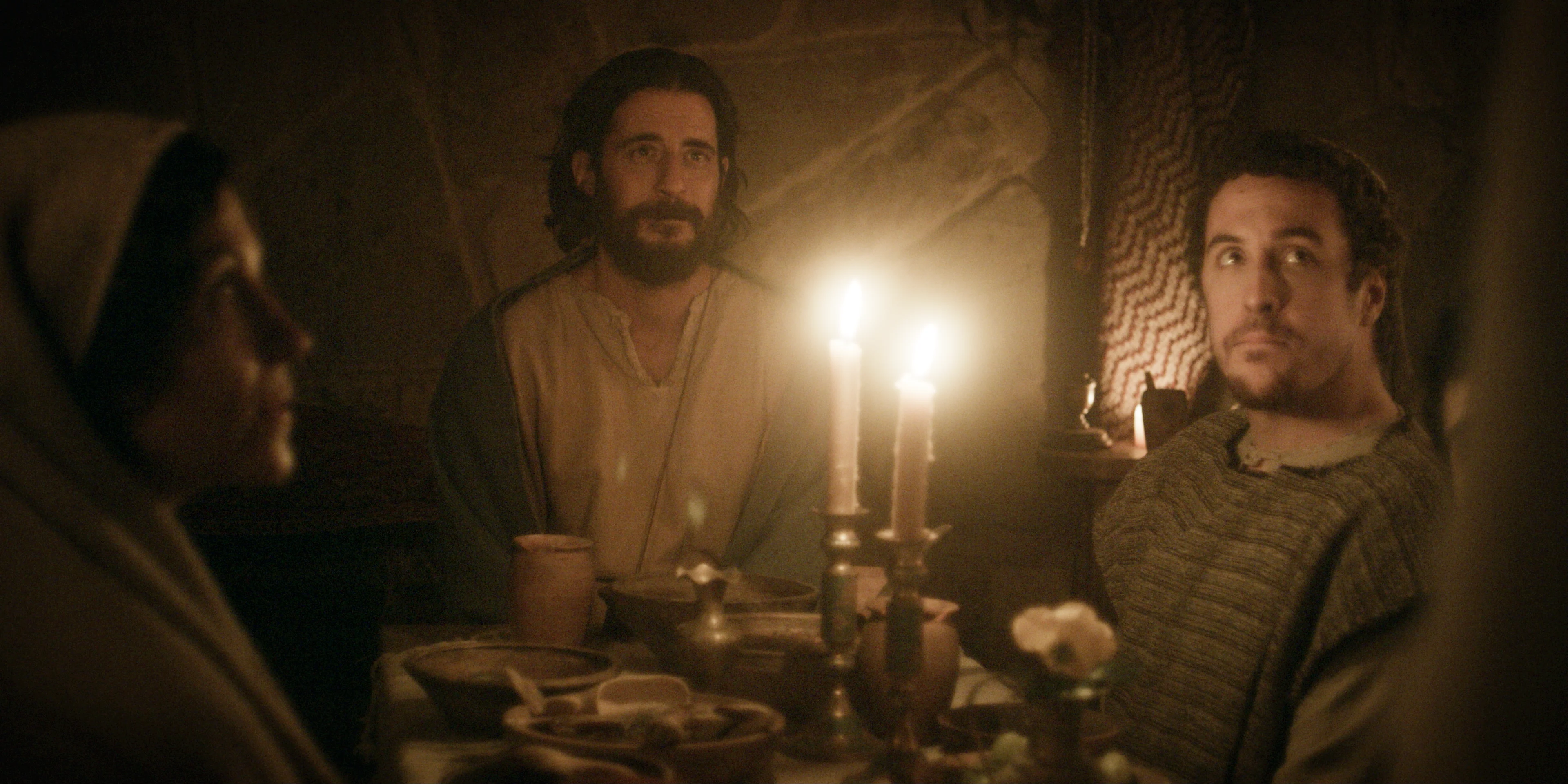 While you wait to see what's coming up next for Jesus, Simon, Mary, Matthew, and all the other followers, catch up on Seasons 1-3 today! You can watch it in the Angel Studios app, on your TV, or on the web.
Your choice to Pay It Forward funds future seasons and keeps The Chosen free around the world.