< Back
Did Little James in the Bible Have a Disability?
by Angel Studios | September 24, 2023
How do the cast and creators of The Chosen create such a compelling picture of the lives of Jesus' friends and followers? One reason that The Chosen packs such a distinctive, inspiring punch is its use of fictional details to build out each character's life, supplementing what's known about their biblical counterparts and weaving an even richer tapestry of faith and resilience.
Little James—commonly known as the Apostle James—was a friend and follower of Jesus. His nicknames are meant to set him apart from another disciple, James the Greater, or "Big James" in The Chosen. 
Little is known from the Bible about James the Less, aside from his service in Jesus' ministry and dedication to following Him. In The Chosen, James the Less's counterpart has a more expanded backstory, including his struggle with a physical disability. Read on to discover more about Little James, and why the creators of The Chosen gave him this unique struggle.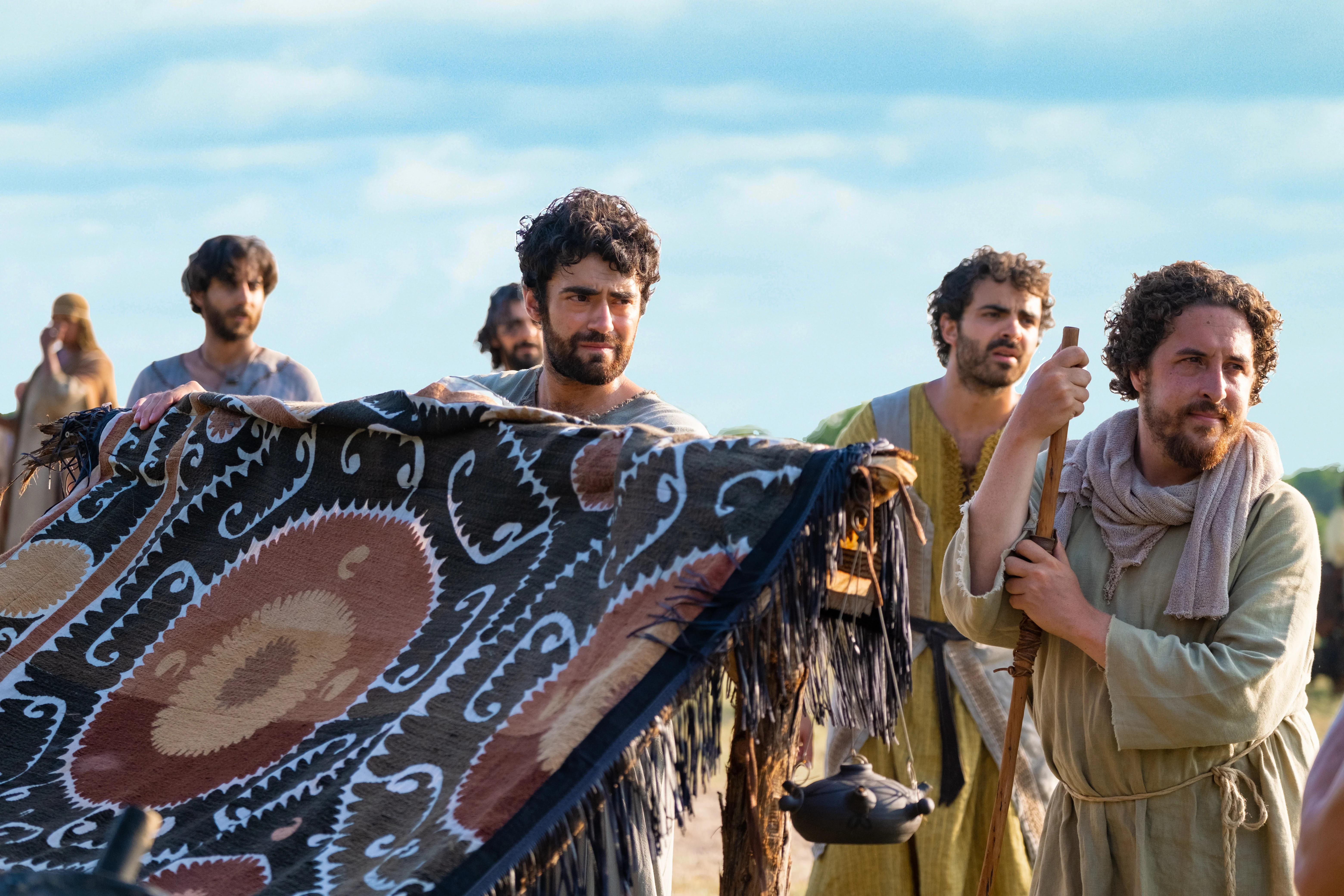 James' Character in The Bible and The Chosen
James in the Bible
Little James has a significant counterpart in the Bible, namely the Apostle James. The nicknames "James the Less" may have been given due to his younger or smaller stature, but one thing is for certain; he lacked no faith or resolve in following Jesus and contributing to His ministry. In fact, James' service as an apostle is one of the only things we truly know about him. 
Not much is known about this stalwart biblical disciple. It's generally believed that James the Less hailed from Galilee, Israel, and lived there up until the start of his ministry with Jesus. Matthew 9:9 may refer to his being a tax collector, but it's also widely believed that James was a fisherman and net-mender. He may have pursued both of these careers, but whether he cast aside his net or his books, James dropped everything when it came time to join Jesus' movement and bring His good tidings to the world. There's much speculation about James' family and relationships but it's commonly accepted that he was the son of Alphaeus.
It's likely that this biblical James experienced many of the events of Jesus' life that are recorded in scripture. It's likely that he was there to witness the Crucifixion. We do know for sure; however, we read in 1 Corinthians 15:7 that James the Less was one of the first to witness and serve Jesus after He had been resurrected. 
After Jesus' final ascension, when the church was left in the hands of the apostles, James the Less was a firm example and a key instrument in continuing the ministry Jesus had built. It's likely that James led the apostles in deciding to preach the Gospel to the Gentiles—which had not been done before—and bring the teachings of Jesus to people in every corner of the world. Acts 15:13 tells us that James the Less served as a missionary for the rest of his days, acting as a chief spokesman for the Jerusalem Church. It's theorized that he traveled to Persia and Egypt, possibly to share the Gospel with the people there. It's most commonly believed that James died a martyr—most likely stoned to death—in Jerusalem in 62 A.D.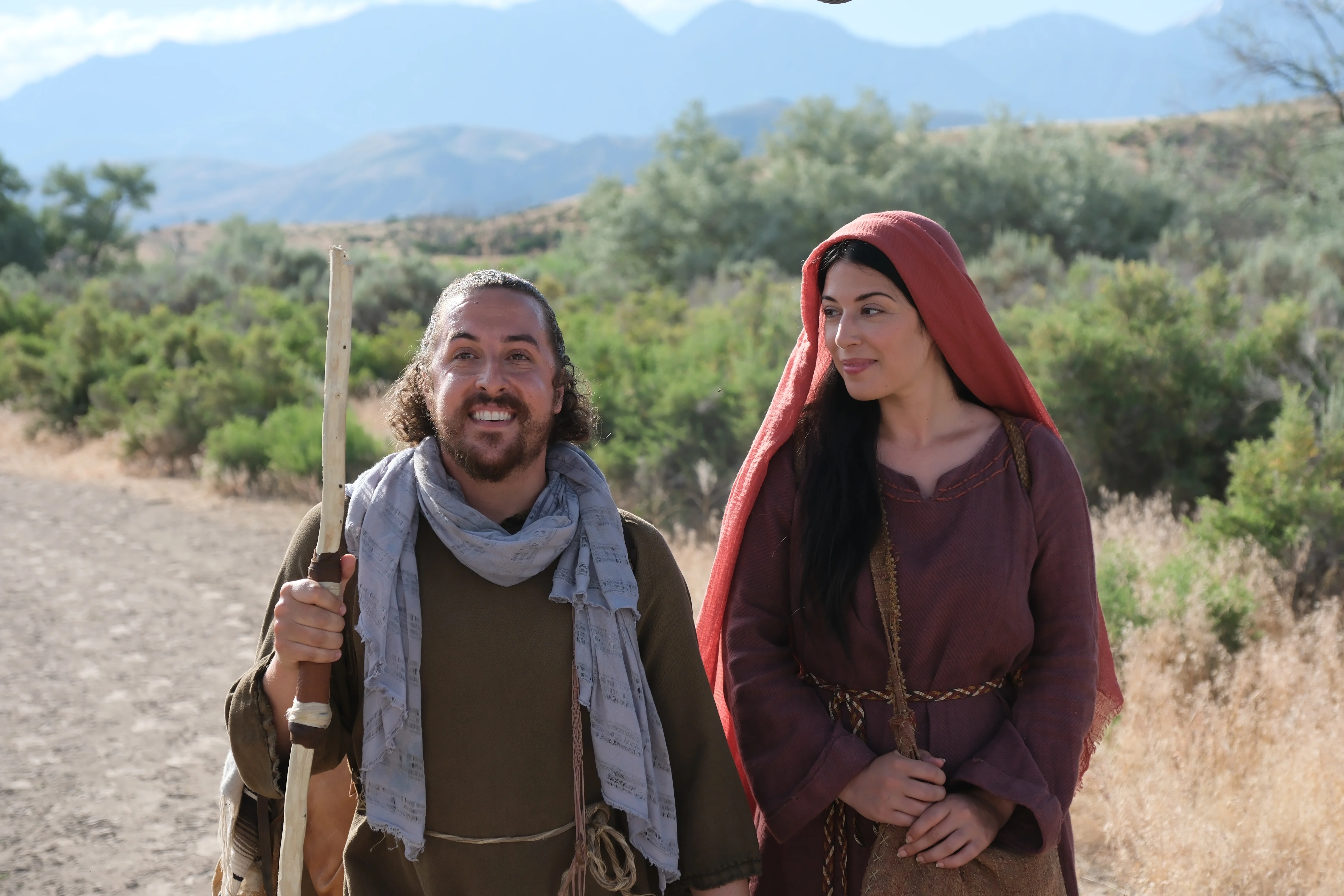 James in The Chosen
When we first meet The Chosen's Little James in the show's second episode, he meets Jesus while at a Shabbat dinner. He later accepts Jesus' invitation to be an apostle, and learns the Gospel from Him. James is present for the significant miracles and events depicted in the show, and works with the other apostles to serve and bless many people as part of Jesus' ministry.
Little James's character lives with a physical disability. While the disability is not explicitly specified in the show, it appears to inhibit James' ability to walk quickly and without a cane. Viewers may question, did Little James have a disability in the Bible? If he did, it's not recorded in the New Testament. This element to James's story was added by the creators of The Chosen, possibly to add a deeper dimension to his character in the show.
Why did the creators of The Chosen choose to give Little James' character a physical disability? The Chosen presents those that we know followed Jesus during His early ministry, but not always exactly as they are in the Bible. The filmmakers behind The Chosen make deliberate, meaningful enhancements to these characters' stories, in order to help audience members to relate to these individuals on a deeper level. Elements of the story like Little James' disability add a new, refreshing, and impactful relatability to our biblical heroes.
James' difference in ability has powerful implications: that a man with a difference in ability could be designated as a trusted, faithful, disciple with the power to perform the work of God. Little James' disability also brings out a depth of character in the apostle, both as a man and as a disciple. Watching him serve so faithfully, even while carrying such a heavy burden as his physical disability, has inspired millions of viewers—and counting.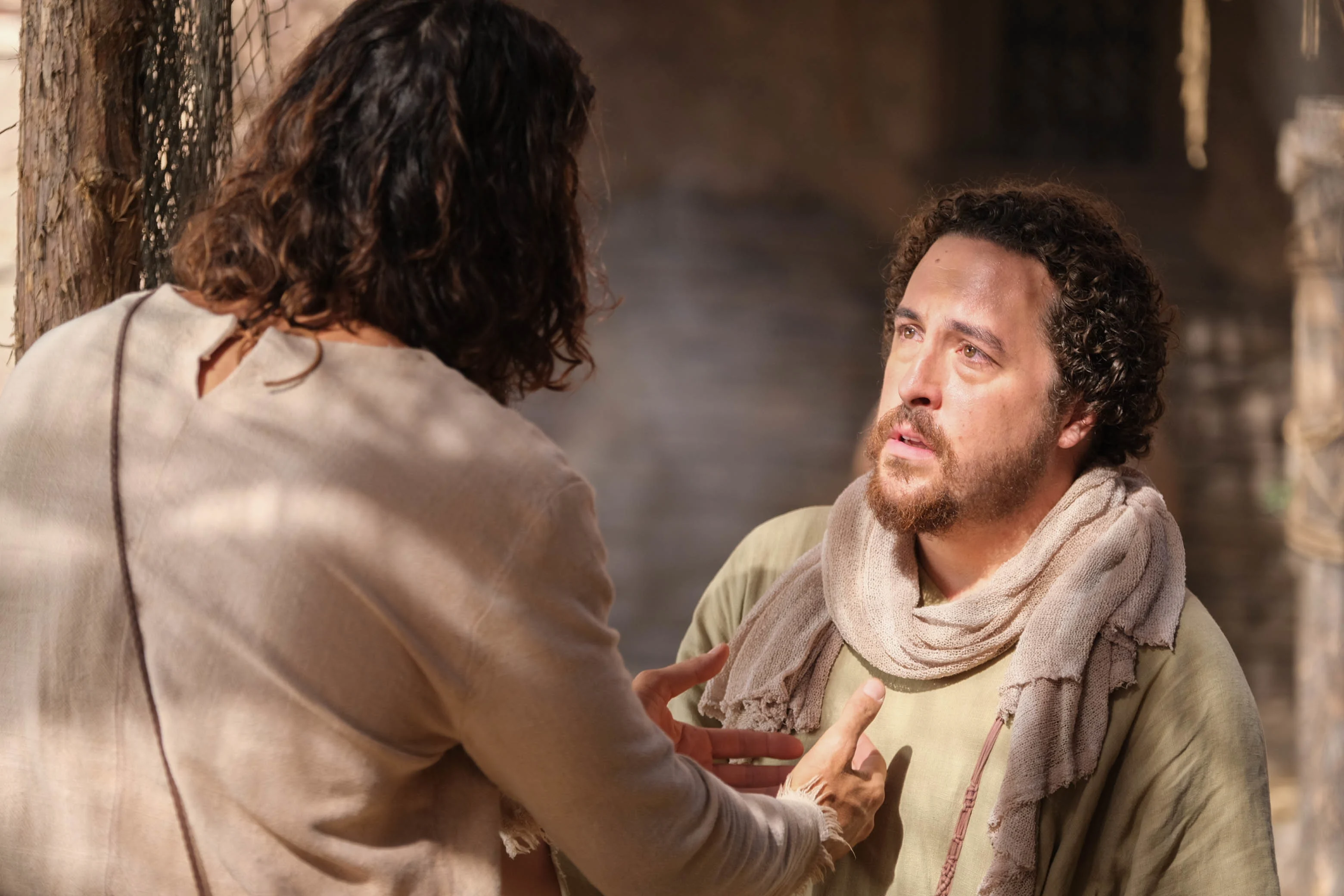 James and Jesus' Relationship
While the life of the real James the Less is lost in translation and shrouded in speculation, it's known that he was a close friend, confidant, and follower of Jesus during His life. This same closeness is depicted in The Chosen. Through his own personal trials, Little James sticks to his faith and remains strong in his resolve to follow Jesus. His actions prove him to be a devoted disciple and a loyal friend. 
In the end of the second episode of the show's third season—entitled "Two by Two"—we gain very important insight into the dynamics of the relationship between Jesus and Little James. 
At the end of "Two by Two," in which Jesus calls the apostles on missions to lands beyond and reveals that He's giving each of them the ability to heal the sick and the lame, Little James finds Jesus and requests a moment to talk with him alone. Little James reveals something that's been eating away at him: Why, when Jesus has the ability to heal, has He not healed Little James?
Jesus asks Little James if he wants to be healed, to which James responds that he would. Jesus remarks that it's possible, and Little James remains confused. "Why haven't you?" he asks Jesus. Jesus replies, "Because I trust you." He goes on to explain to Little James that he's precious to Him. Jesus says that He could very easily heal James, and that he'd have a good story to tell—one of miracles, and a good testimony of Jesus' divinity. "But think of the story that you have," Jesus says to a trembling James, "especially in this journey to come, if I don't heal you. To know how to proclaim that you still praise God, in spite of this… [and] can be patient with your suffering here on earth, because you know that you'll spend eternity with no suffering." James sits in stunned silence. Jesus goes on to testify that God doesn't trust just anyone with this difficult, but important, calling. 
James confesses that he's plagued by insecurity, when comparing his own abilities and contributions to those of the rest of the disciples. Jesus' response is quick and to-the-point: "James, I love you, but I don't want to hear that ever again." He promises James that he is in no way a burden, but much to the contrary; He tells Little James that his time will come to be healed and receive his reward in the presence of God. He also commends Little James's faith, assuring him that he lacks no spiritual confirmation that would come from a physical miracle. James, in tears, seems to understand the admonition he received from Jesus. With a look of admiration and a laugh through tears, Jesus exclaims, "A man like you, healing others. Oh…what a sight!"
Jesus' compassionate response and His trust in Little James reinforce a quality central to Jesus' character: that He doesn't call His disciples by their physical impressiveness or outward perfection, but by the strength of their faith in God and resolve to do His will.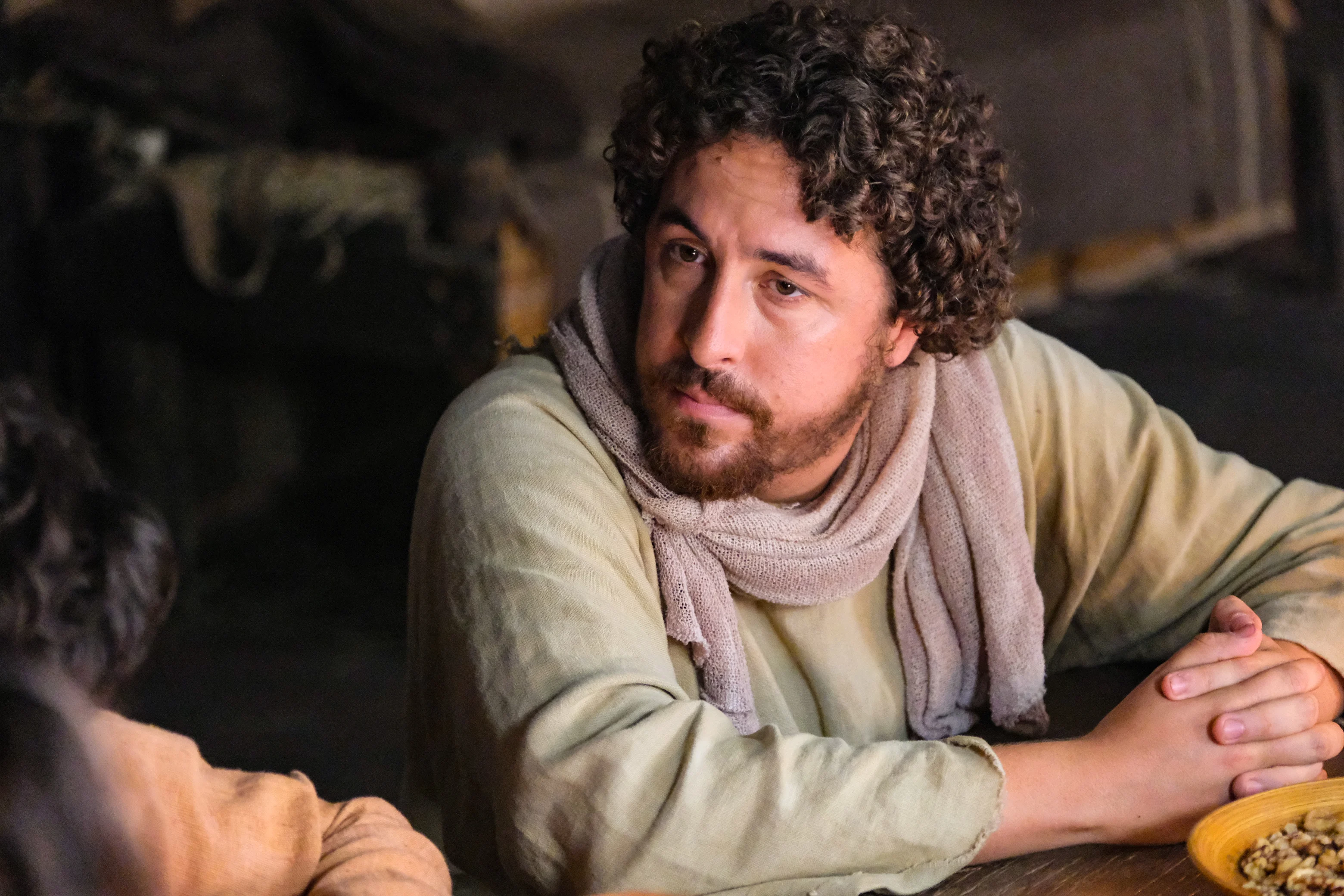 Who Plays Little James in The Chosen?
Little James is brought to life by Jordan Walker Ross. Ross is a talented actor, with an impressive filmography of some of your favorite shows. An actor, host, public speaker and screenwriter, Ross has been performing since the age of 6, when he acted as Tiny Tim in a production of A Christmas Carol. Entering the television industry at 12 years old, Ross had participated in over 40 professional productions by the time he turned 16. 
Jordan Walker Ross was born in Arlington, Texas, in 1990. He was born two months premature, causing him to experience a number of medical struggles, including severe scoliosis, very severe asthma, as well as minor cerebral palsy. Much of Ross' early childhood was spent in the hospital and receiving countless medical procedures, leading him to look for hobbies that didn't require too much physical exertion. His journey eventually led him to acting, and his real-life experience with cerebral palsy has now given his role as Little James that much more power and authenticity. 
Ross's industry credits include guest roles in HBO's True Blood, Comedy Central's Reno 911, and in Nickelodeon's Just Jordan. He has a recurring role in Taylor Sheridan's wildly popular Yellowstone franchise, on the show 1883. He has also appeared in several independent films.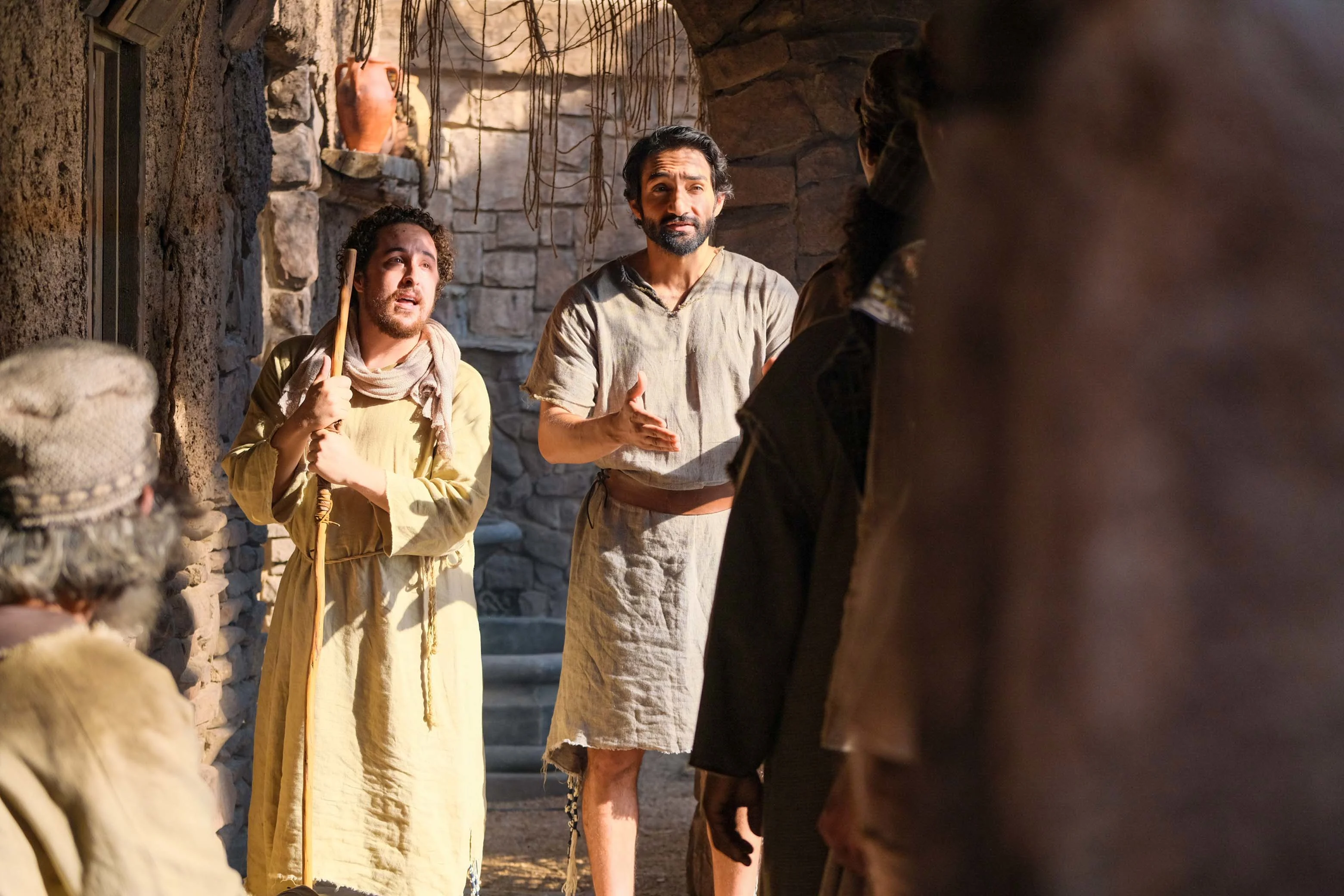 Conclusion
The Chosen offers a rich look at the friends and followers of Jesus during His ministry, especially highlighting their inherent complexities and humanity. Eden, Simon's wife, suffers a miscarriage and is left to grapple with loneliness and a crisis of faith. Matthew, a disciple of Jesus, lives with neurodivergence and struggles to relate to the world—and to his own people—while dealing with what may be autism spectrum disorder (ASD). This is what makes The Chosen so compelling, and is the reason why the show is the biggest crowdfunded project in television history: it infuses the hallowed accounts of the Bible with the grit and reality of daily life.
We invite you to swim against the current. Join the movement of people of all backgrounds, talents, and levels of ability that walked and made miracles with Jesus, and help bring The Chosen to the world. Pay it Forward today, and help amplify this show's light for all. You can stream the show for free, in the Angel Studios app or on our website.
Your choice to Pay It Forward funds future seasons and keeps The Chosen free around the world.