< Back
What to Expect in The Chosen Season 4
by Angel Studios | October 16, 2023
The Chosen took the world by storm when it debuted in 2019 and has gone on to amass nearly one billion views and has generated well over $100 million. The Chosen is in a league of its own as the first-ever multi-season show about the life of Jesus. This historical drama set in Judaea and Galilee in the first century CE follows Jesus and those whom He met and ministered to.
With three record-breaking seasons already made, many people are speculating about what to expect from The Chosen Season 4. While we don't know exactly what will be covered in Season 4, these questions come to mind: Will Thomas and Ramah finally get married? Will the olive oil endeavor with Mary and Tamar succeed? Will Simon and Eden finally have the baby they've wanted so desperately? What miracles will Jesus perform?
Read on to find out. 


What is the Release Date for The Chosen Season 4?
The premiere for The Chosen Season 4 is February 1, 2024! It will release exclusively in theaters with the following dates: 
Episodes 1-3: February 1-14

Episodes 4-6: February 15-February 28

Episodes 7-8: February 29
These theatrical premieres will take place in theaters across the U.S. and Canada. Other countries that will see theatrical run for The Chosen Season 4 include Latin America, the U.K., Poland, Australia, and New Zealand. 
After its theatrical debut, Season 4 will be available to watch on Angel.com or on the Angel app.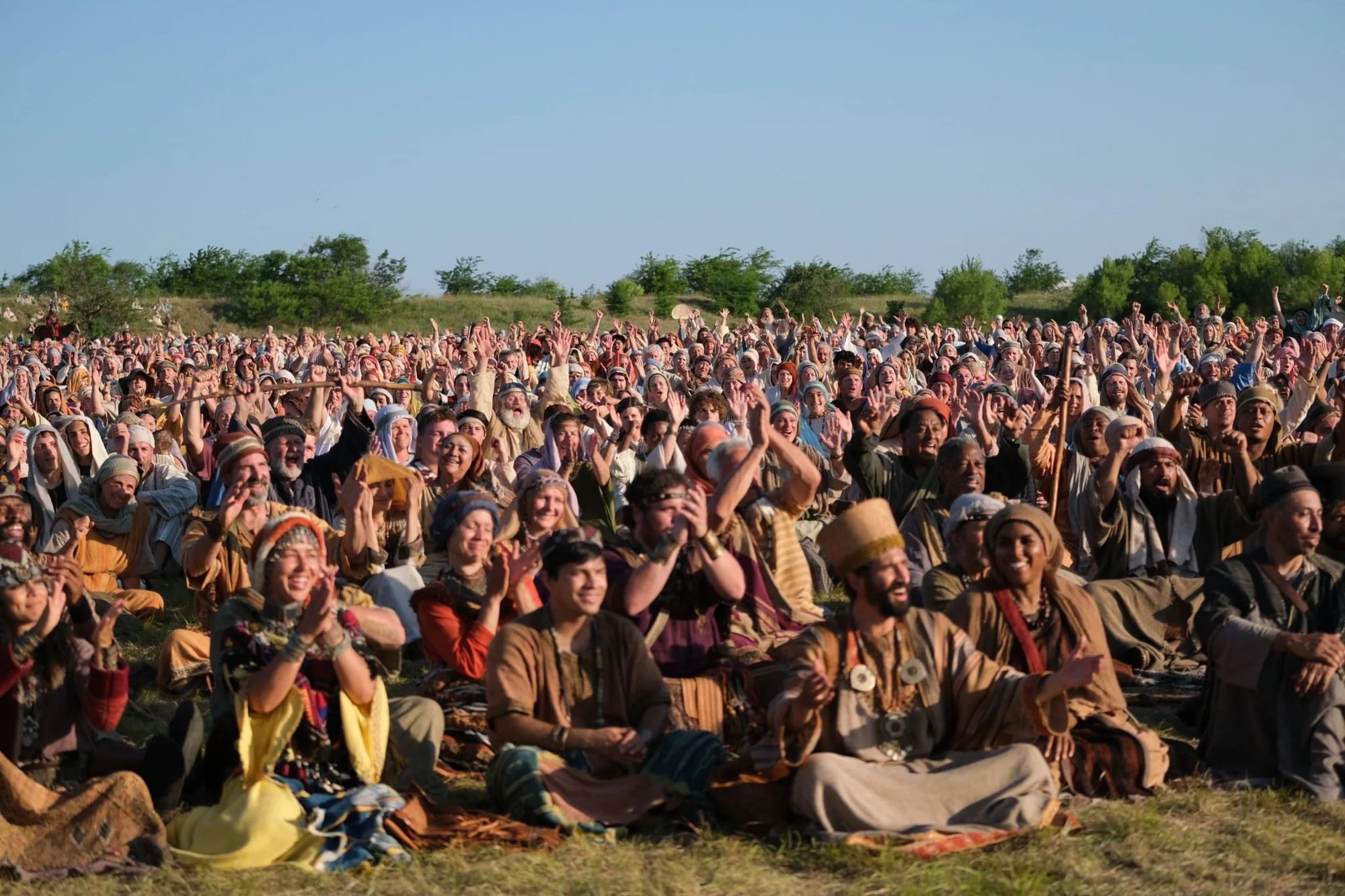 The Chosen Season 3 Recap
The Chosen Season 3 explored some of the most impactful and pivotal moments in the Bible. Let's take a look back at some of the season highlights. 
Jesus delivers one of the most impactful sermons in history. This results in a huge surge in both devoted followers and ardent adversaries, while His disciples stand ready to accompany Him on any path. In a touching reunion, Simon and Eden rekindle their connection, Matthew confronts his past, and Andrew pays a poignant visit to John the Baptist in his prison cell.
This episode depicts some of Jesus' most poignant healings. Perhaps the most powerful moment is when He heals the woman with the issue of blood who had been suffering for 12 years. 
Thousands arrive to witness Jesus as He preaches. Meanwhile, as His preaching extends to the next day, the disciples realize a significant problem: the thousands are hungry, and there's no food. This is where Jesus performs the feeding of the 5,000, as well as His most monumental miracle: walking on water.
Watch The Chosen 
Get caught up with all three seasons of The Chosen and familiarize yourself with all the characters, including the 12 Apostles, Nicodemus, John the Baptist, Quintus, Mary Magdalene, and more!
Pay it Forward today to help keep spreading the hopeful message of The Chosen. 
Your choice to Pay It Forward keeps Angel Studios free around the world.