< Back
What's the difference between the Angel Studios app and The Chosen app?
by Angel Studios | December 6, 2022
We've made a handy breakdown just for you.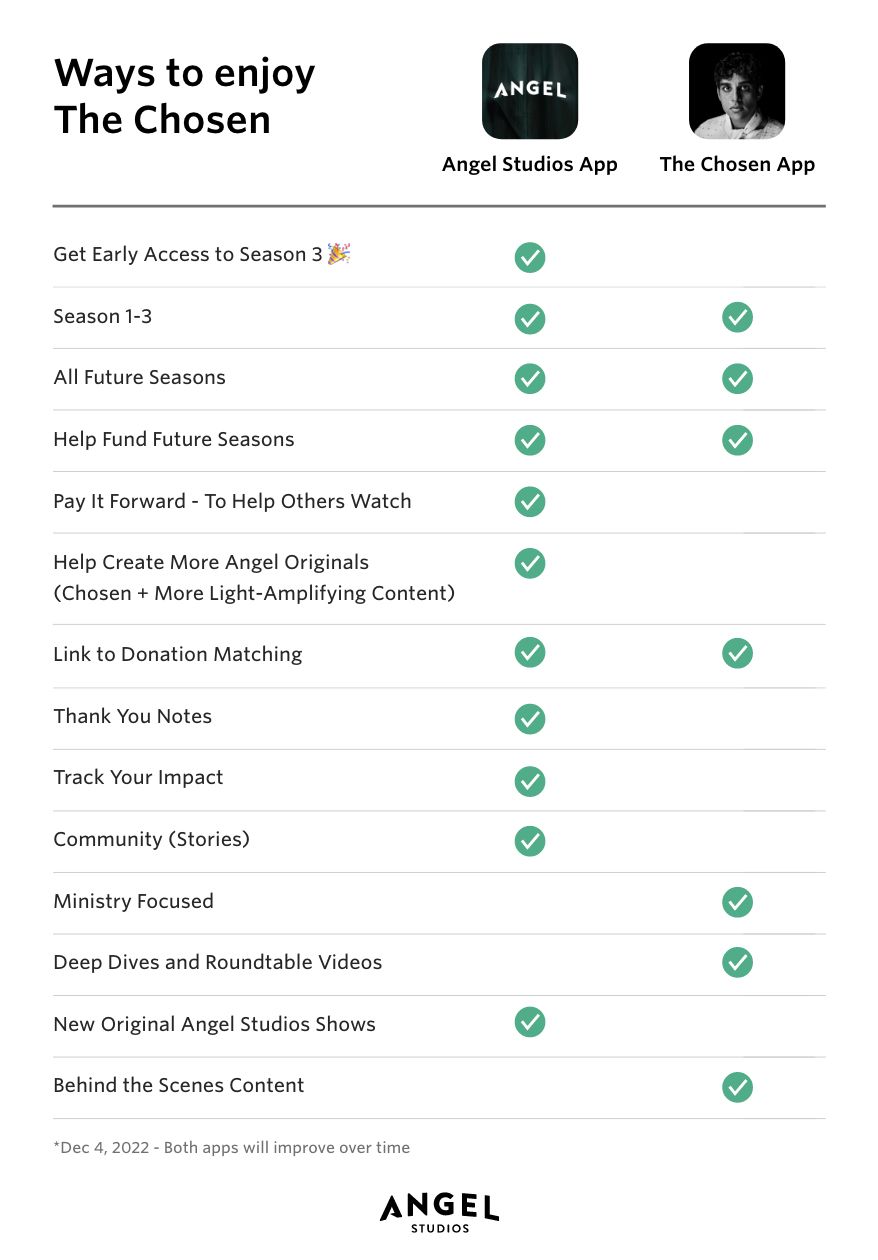 Essentially, you can watch The Chosen for free, forever on both apps. You'll be able to see all seasons of The Chosen early and exclusively (before it hits other streaming services) too. Afterall, The Chosen will always be an Angel Studios Original. 
Additionally, the Angel Studios app offers access to all of Angel Studios' content as we build an alternative to Hollywood gatekeepers while the non-profit Chosen app is ministry focused.
What else can you experience on the Angel Studios app?

Download the Angel Studios app so you can start Season 3 on December 11.
Your choice to Pay It Forward keeps Angel Studios free around the world.