< Back
What is Crowdfunding at Angel Studios?
by Angel Studios | February 27, 2023
An Angel Studios Model
Angel Studios relies on the tastes, opinions, and feedback of our audience members. When we want to make a new movie, TV show, or documentary, we don't ask executive producers to put up millions of dollars. Instead, we ask viewers like you to vote on what you want to see next and then filmmakers give you the opportunity to invest in it through equity crowdfunding offerings. Before we go into more specifics, let's answer your first question.
Why? Why does Angel Studios do it this way?
It's simple—we think the wisdom of the crowd, their collective intelligence, is much more accurate and trustworthy than a few powerful producers.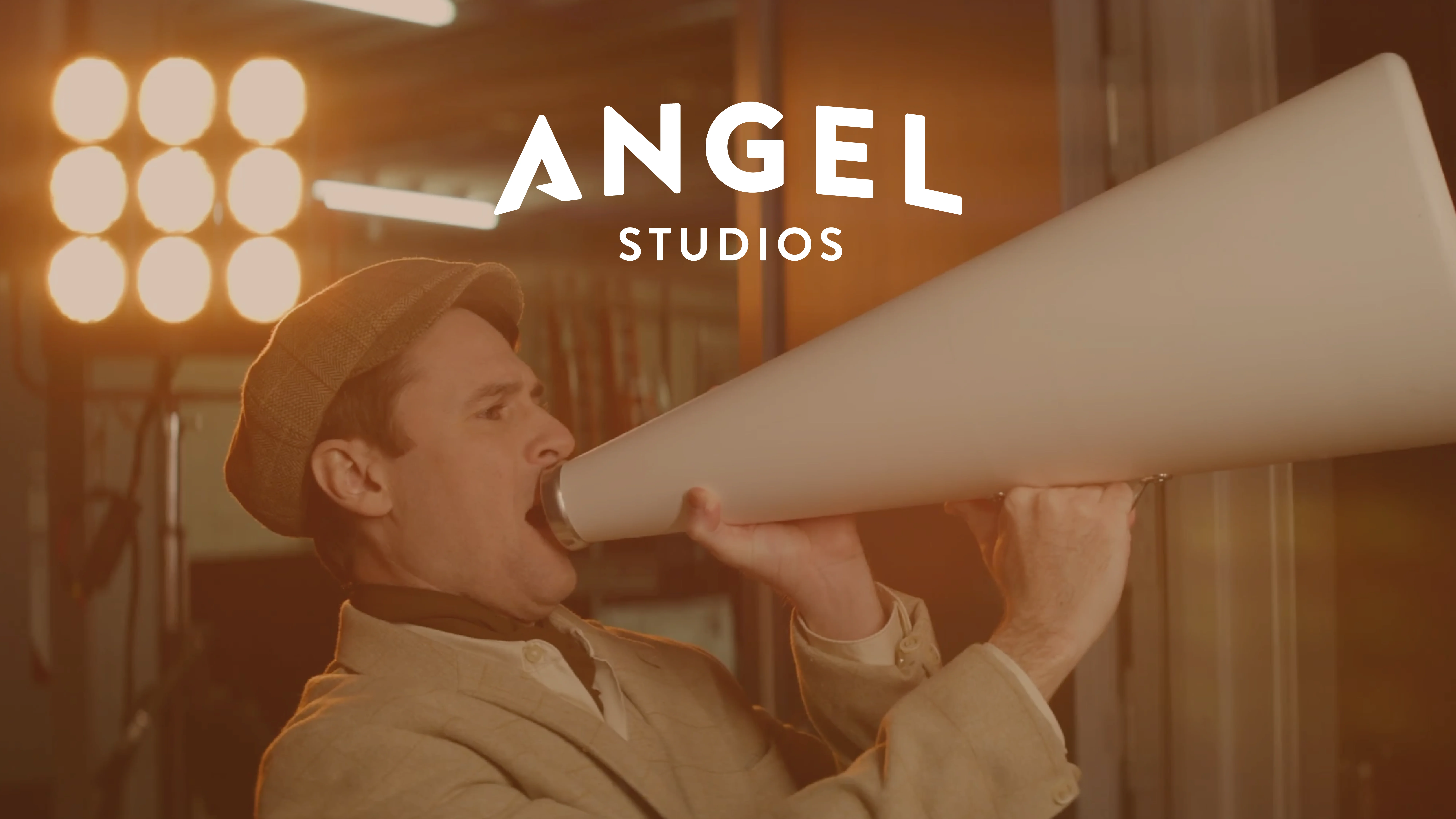 What is crowdfunding?
Crowdfunding is just like it sounds—a crowd of people raising funds. You've heard of this with Kickstarter and GoFundMe, but we do things a little differently. At Angel Studios, once you have voted and let us know what shows you would like to see made,  the show's filmmakers/owners have the option of raising money from the crowd to help bring the show to life.  If the show decides to raise money this way, then it engages in what's commonly referred to as "equity crowdfunding"  – a form of crowdfunding that is regulated by the United States Securities and Exchange Commission (the SEC). Through equity crowdfunding, you can invest in a show in return for ownership in the company.  
There are two different regulations that filmmakers typically rely on to raise funds.
Regulation Crowdfunding (Reg. CF)
"Regulation Crowdfunding generally refers to a financing method in which money is raised through soliciting relatively small individual investments or contributions from a large number of people.  Companies can use Regulation Crowdfunding to offer and sell securities to the investing public giving the public the opportunity to participate in the early capital raising activities of start-up and early-stage companies and businesses."*
Regulation A (Reg. A)
Regulation A is often referred to as a "mini-IPO" and has some similarities to Regulation Crowdfunding. However, Regulation A allows companies to raise more money than they can under Regulation Crowdfunding. In addition, companies conducting an offering under Regulation A must provide more information to investors than they do under Regulation Crowdfunding, although this information is still more limited than companies provide in a traditional IPO. "Regulation A allows companies to offer and sell securities to the public, but with more limited disclosure requirements than what is required for publicly reporting companies.  In comparison to registered offerings, smaller companies in earlier stages of development may be able to use this rule to more cost-effectively raise money."**
Each of these regulations has different rules regarding, for example, who can invest and how they can invest, how much money a filmmaker can raise each year, and what information must be provided to investors during the offering and on an ongoing basis.    Additionally, even though these are regulated offerings, investments in productions through Regulation Crowdfunding and Regulation A still involve a high degree of risk and speculation. Read more about those risks at the links to SEC.gov, and always make sure you understand all of the risks before investing money.
*"Updated Investor Bulletin: Regulation Crowdfunding for Investors", Available:  SEC.gov | Updated Investor Bulletin: Regulation Crowdfunding for Investors
**"Updated Investor Bulletin: Regulation A", Available: SEC.gov | Updated Investor Bulletin: Regulation A
Your choice to Pay It Forward funds future seasons and keeps Angel Studios free around the world.